Whether it's Kourtney and Travis, MGK and Megan Fox, Green Day teasing a new album, or the return of spiked collars and leather jackets, the vibes for this year are definitely pop-punk and grunge.
Although pop-punk music first hit the scene in the late 1970s with The Ramones (a must-have band tee), and grunge emerged with Nirvana in the early 1990s, both music genres kept growing in popularity and have continued to gain new followers well into the noughties and now.
With the rise of TikTok and the aforementioned #powercouples, it's safe to say that punk and grunge are stronger than ever, with baggy shirts, combat boots, ripped jeans and wrist cuffs becoming all the rage once more. And we can't lie, the aesthetic is to die for. It's officially time to bust out that old flannel shirt from the back of your closet, as well as purchase some new items to complete the look, of course.
If you're stuck on inspiration for your grunge outfits, don't panic (at the disco), we've got you covered with plenty of Insta and TikTok inspo below:
What is grunge style?
The grunge aesthetic is meant to have an "I don't care" look, teamed with a rebel attitude and vibe. Think Kurt Cobain, Drew Barrymore and Gwen Stefani in the '90s, and Lindsay Lohan in Freaky Friday. Urban Dictionary defines it as being "loosely tied in with rock and punk but stands as its own genre of music and style of dress. They just don't care, they throw on whatever."
There are several different types of grunge styles. '90s grunge, which involves skinny jeans and oversized denim coats, soft grunge which is a hybrid of mainstream fashion and grunge, and cute grunge, which sees your outfits a bit more matched and cuter than some of the other styles. Many of them often crossover with gothic styles and e-girl styles.
Essential grunge accessories:
• Flared skirts
• Oversized flannel shirts and t-shirts
• Loose skirts or trousers
• SO many layers
• Graphic tees
• Ripped jeans
• Ripped or fishnet tights
• Lots of heavy silver and black jewellery
Ready to find your favourite grunge outfit? We've got you covered with some of the best grunge clothes from the high street to shop right now.
CHECK IT OUT: Best grunge style clothes from the high street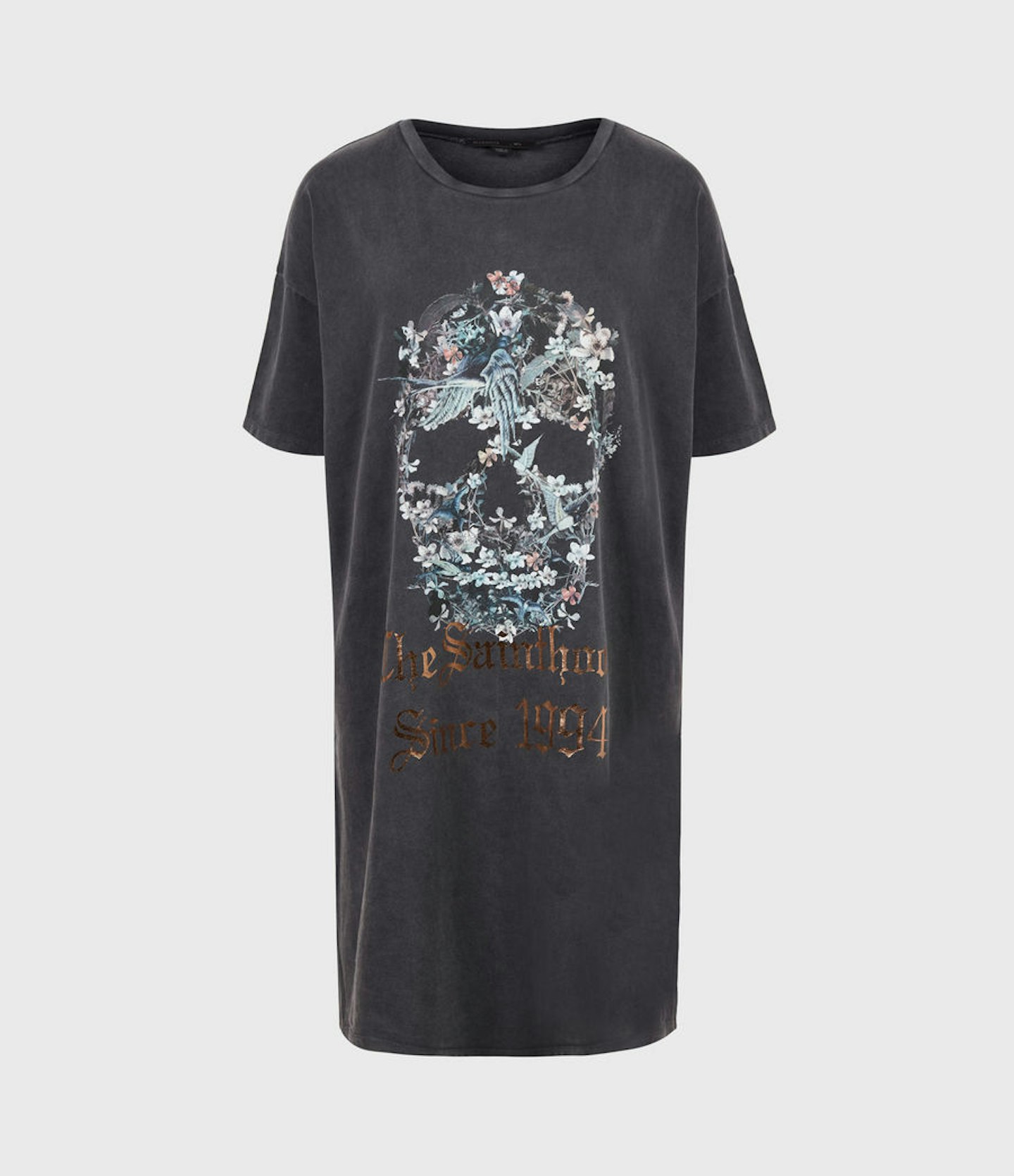 1 of 14
Skull T-shirt Dress
Grunge is all about oversized items, and this skull grey t-shirt perfectly fits the vibe.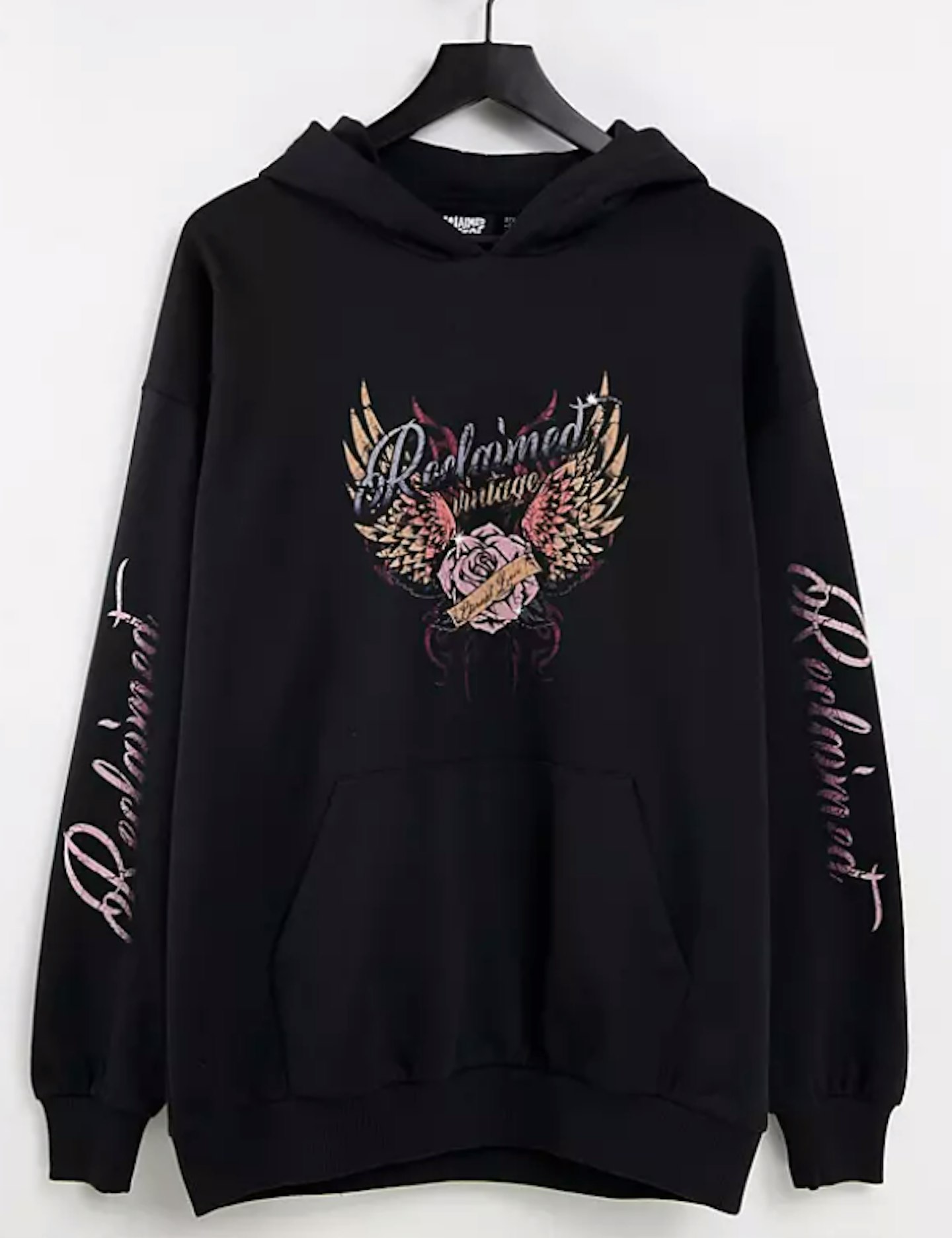 2 of 14
Reclaimed Vintage Inspired Organic Cotton Hoodie
Super comfy graphic hoodies? Yes, please.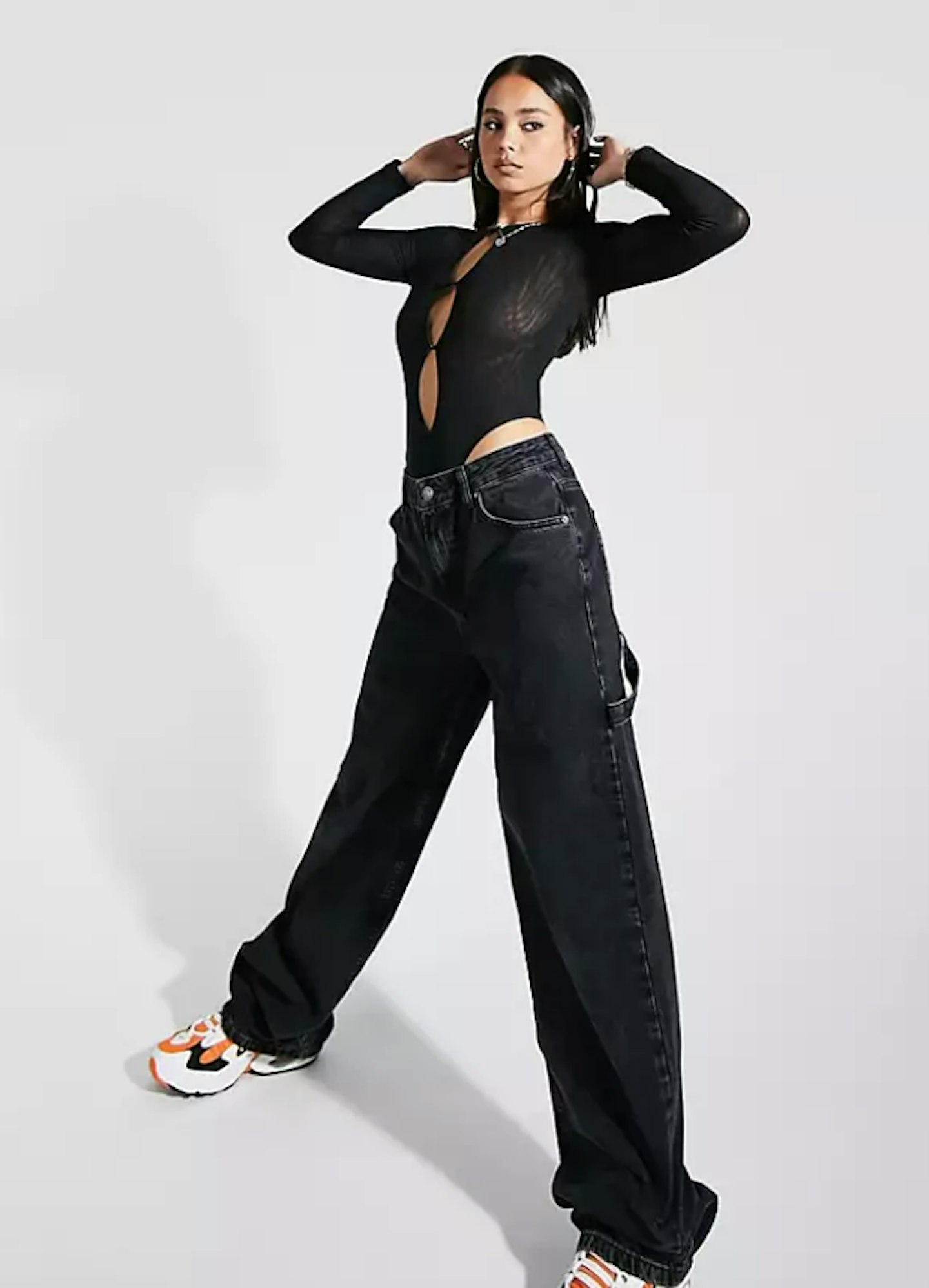 3 of 14
Organic Cotton Blend Mid Rise Oversized 'Skater' Jeans
Skater girl vibes, but make it chic.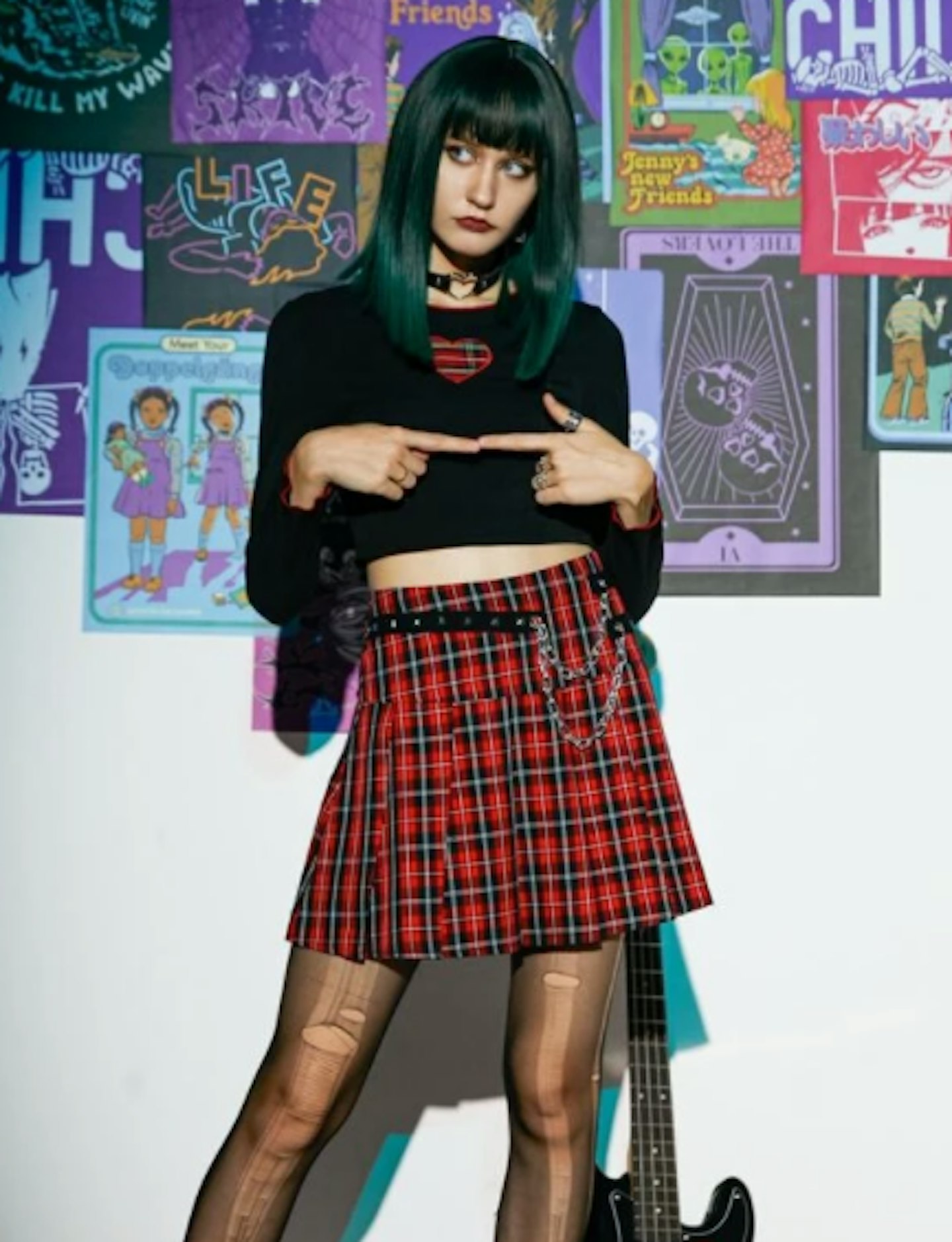 4 of 14
Romwe Plaid Pleated Chain Skirt
Tartan style skirt? This gets a big YES from us.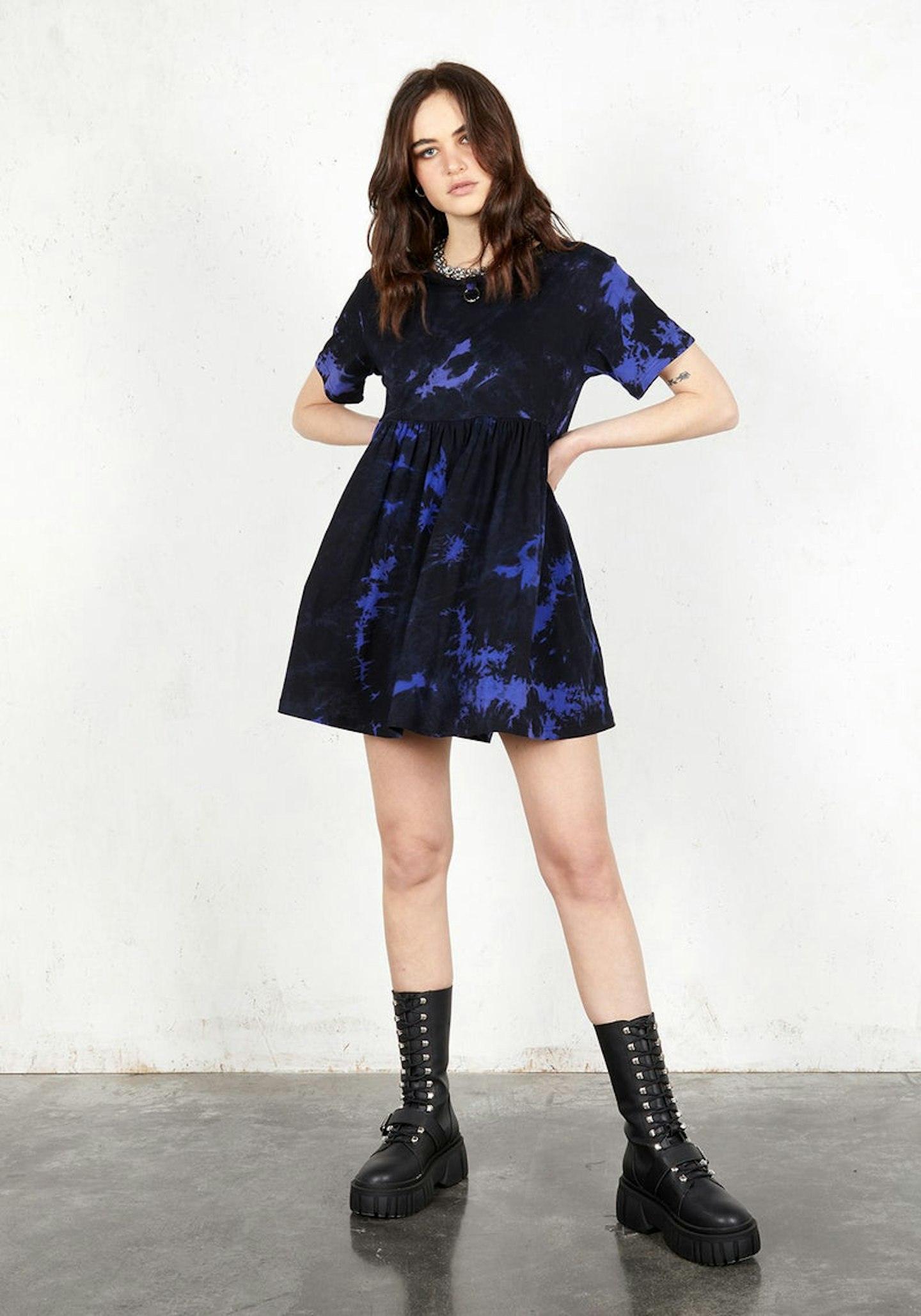 5 of 14
Purple Haze Skater Dress
This is definitely more of a soft grunge look, and tbh we're so here for it.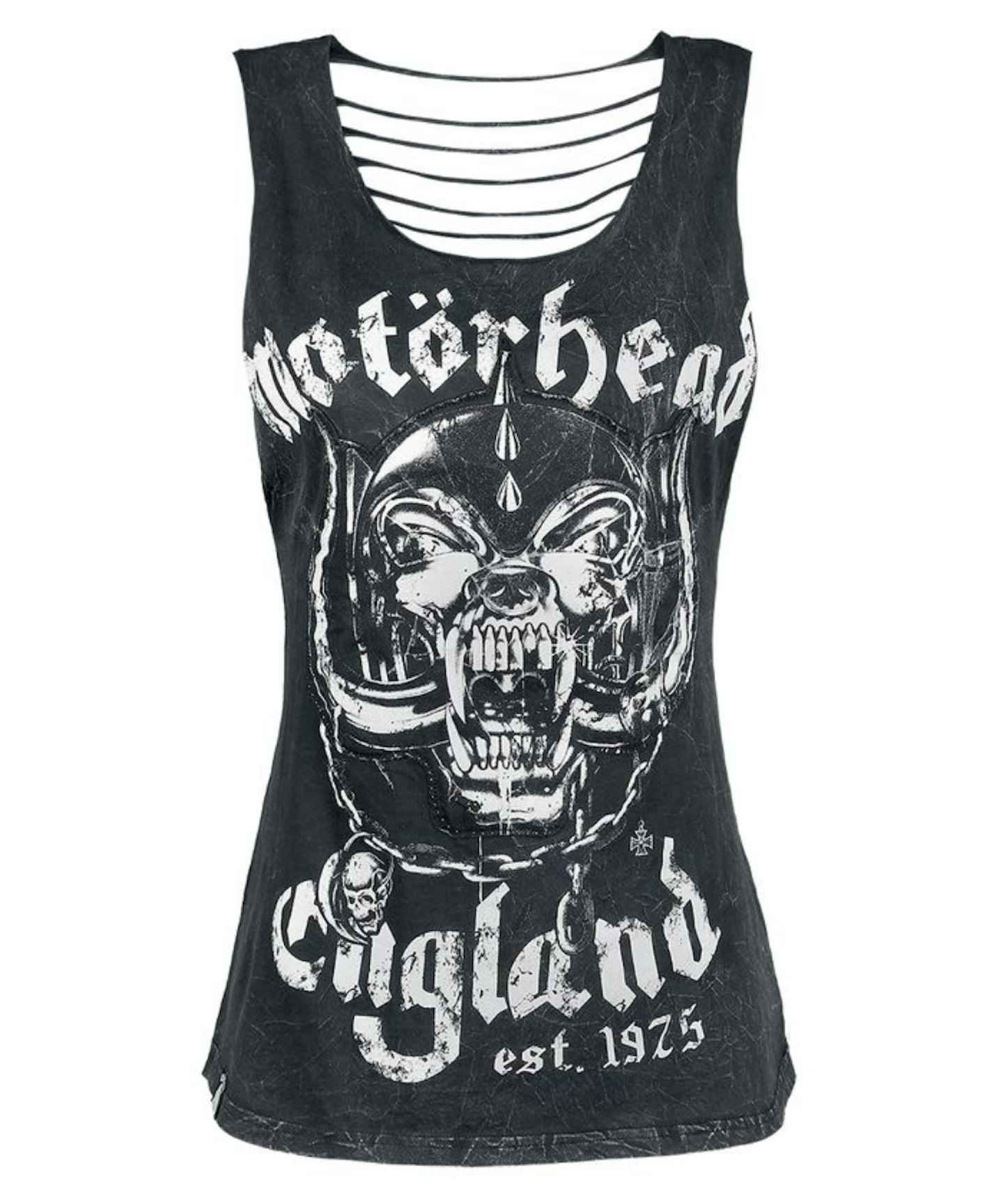 6 of 14
Motorhead Signature Collection Top
There's a bit of crossover between heavy metal and grunge, so rep this iconic band in style.
7 of 14
Nirvana Smiley Hooded Sweater
Go full grunge and represent one of the bands that helped bring the iconic style to life.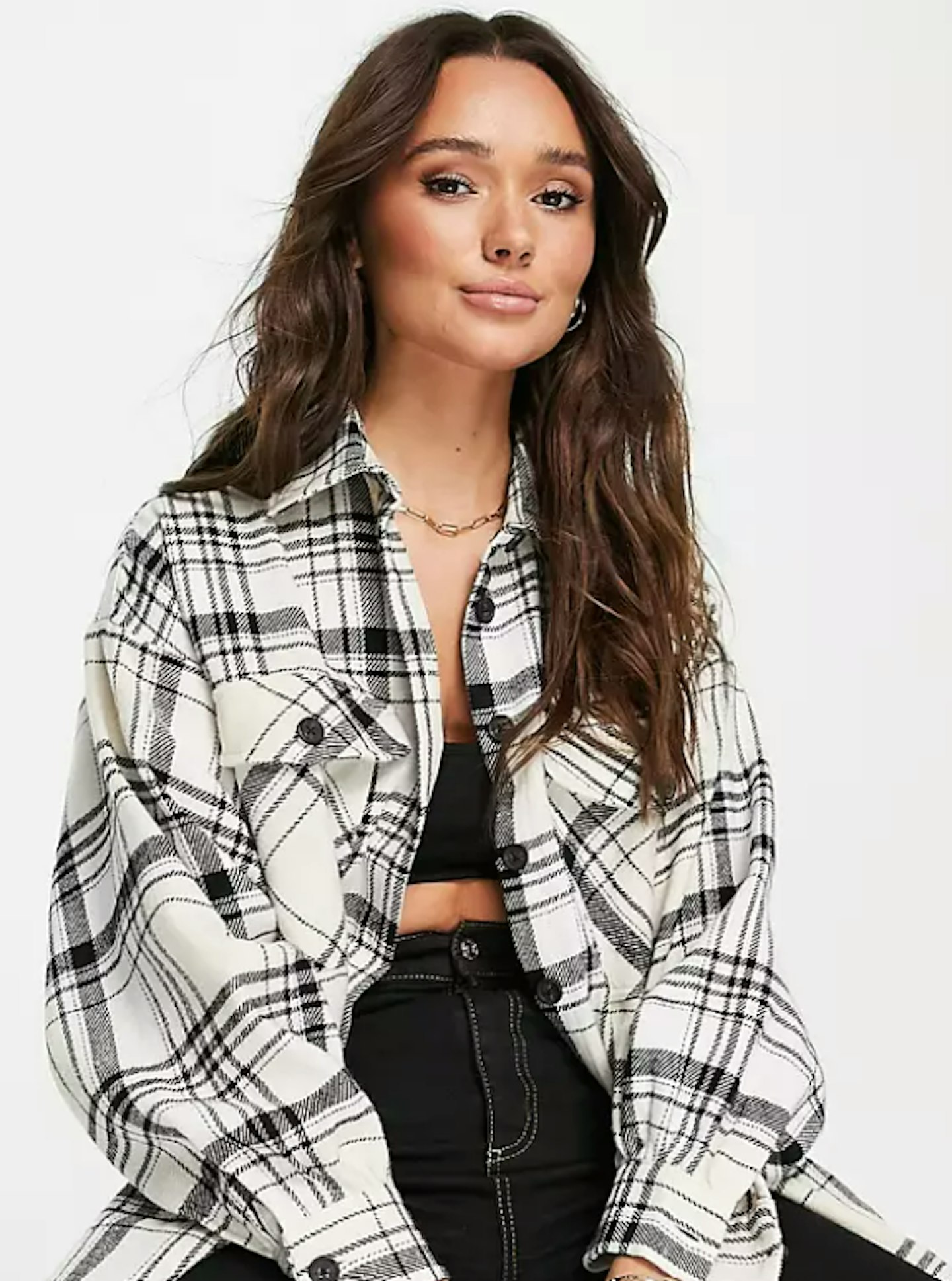 8 of 14
Oversized Shacket In Cream And Black Check
Oversized checked flannel shirts are a grunge staple.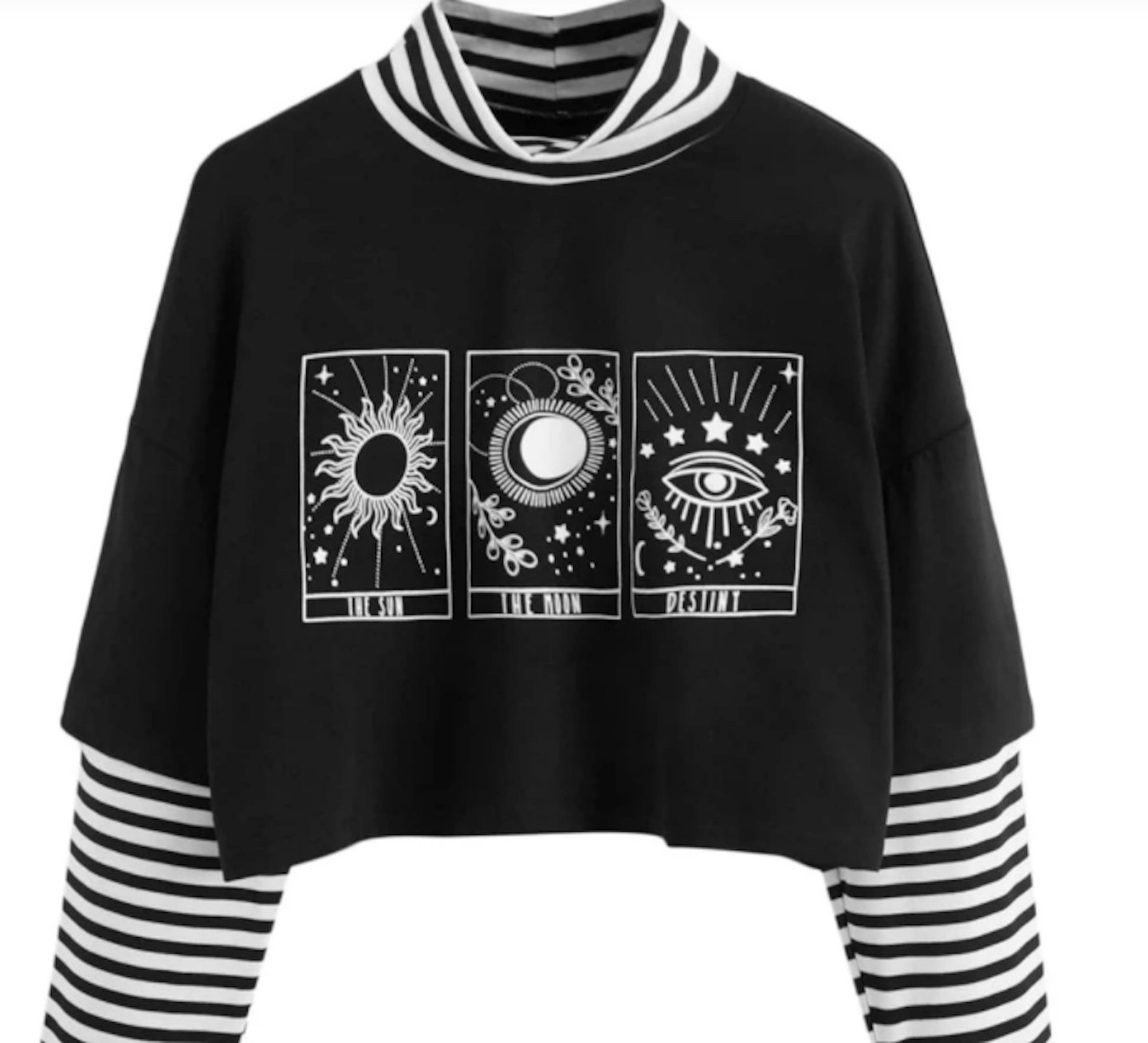 9 of 14
Plus 2 In 1 Striped Panel Drop Shoulder Tee
Full-on skater girl/grunge vibes, this would look SO cute with a black flared skirt.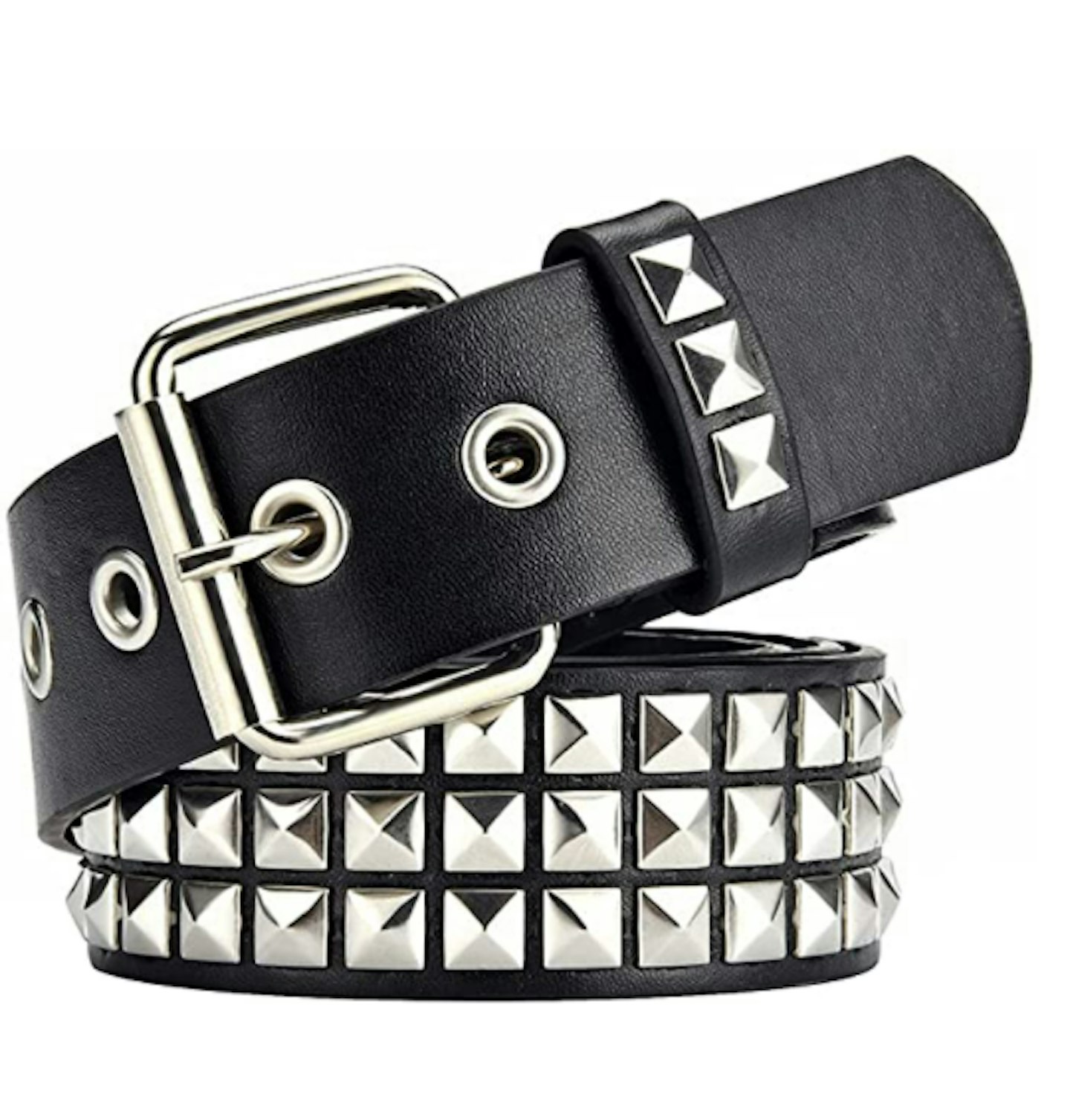 10 of 14
SurmountWay Studded Belt
Large, statement pieces like this chained belt are another grunge aesthetic staple.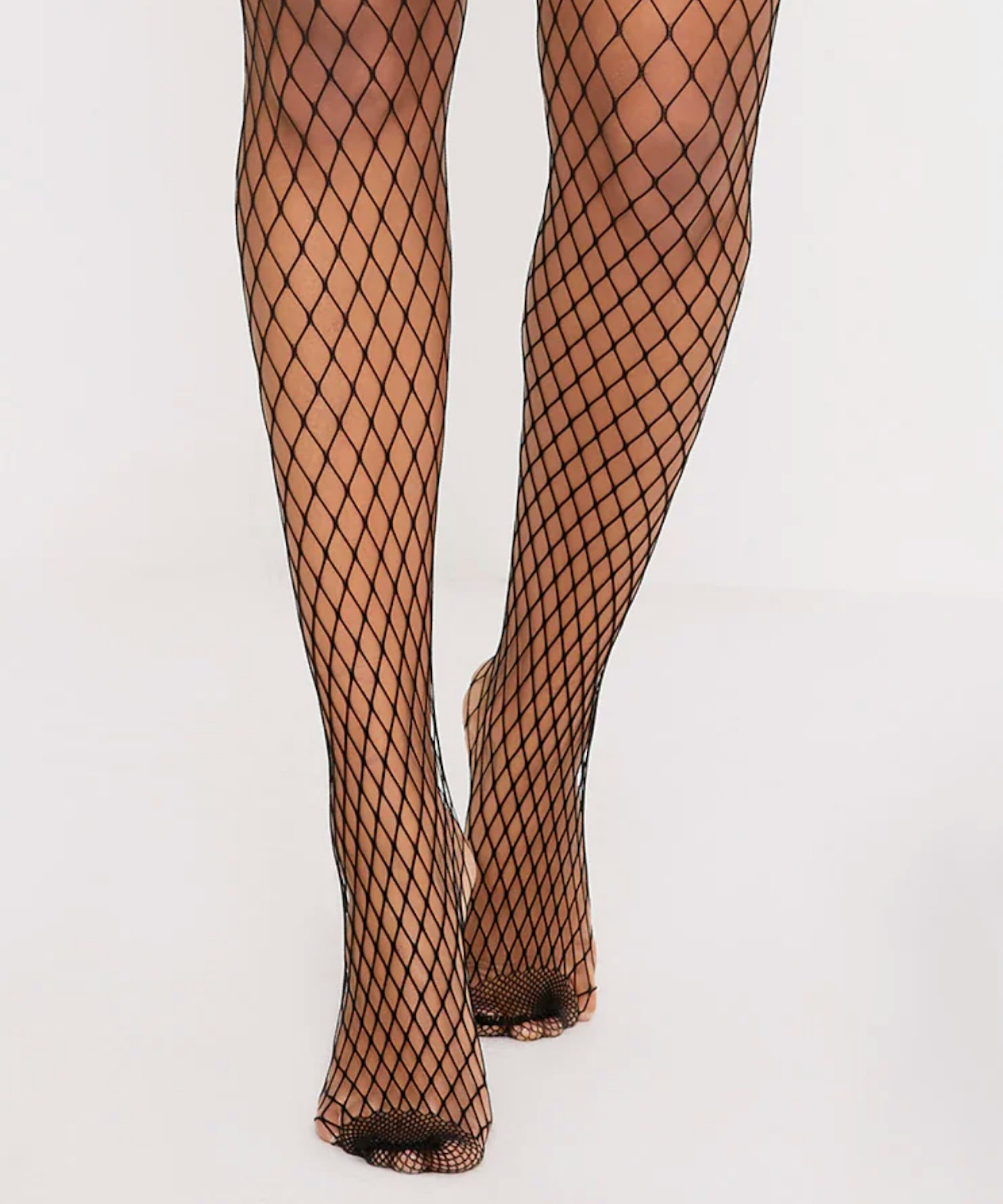 11 of 14
Kelsie Black Fishnet Tights
The perfect addition to your flared skirts or baggy ripped jeans.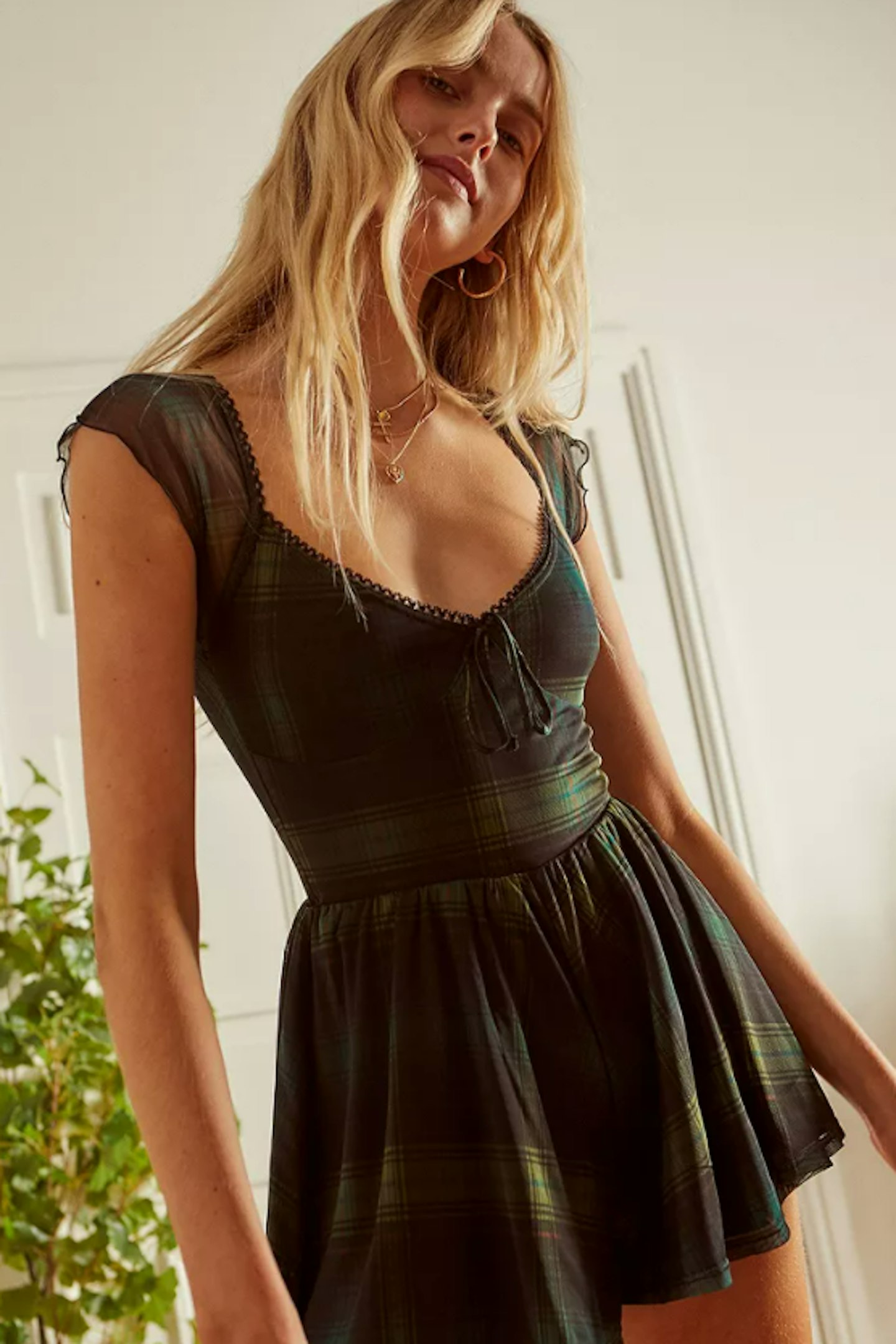 12 of 14
UO Navy Check Milly Mesh Playsuit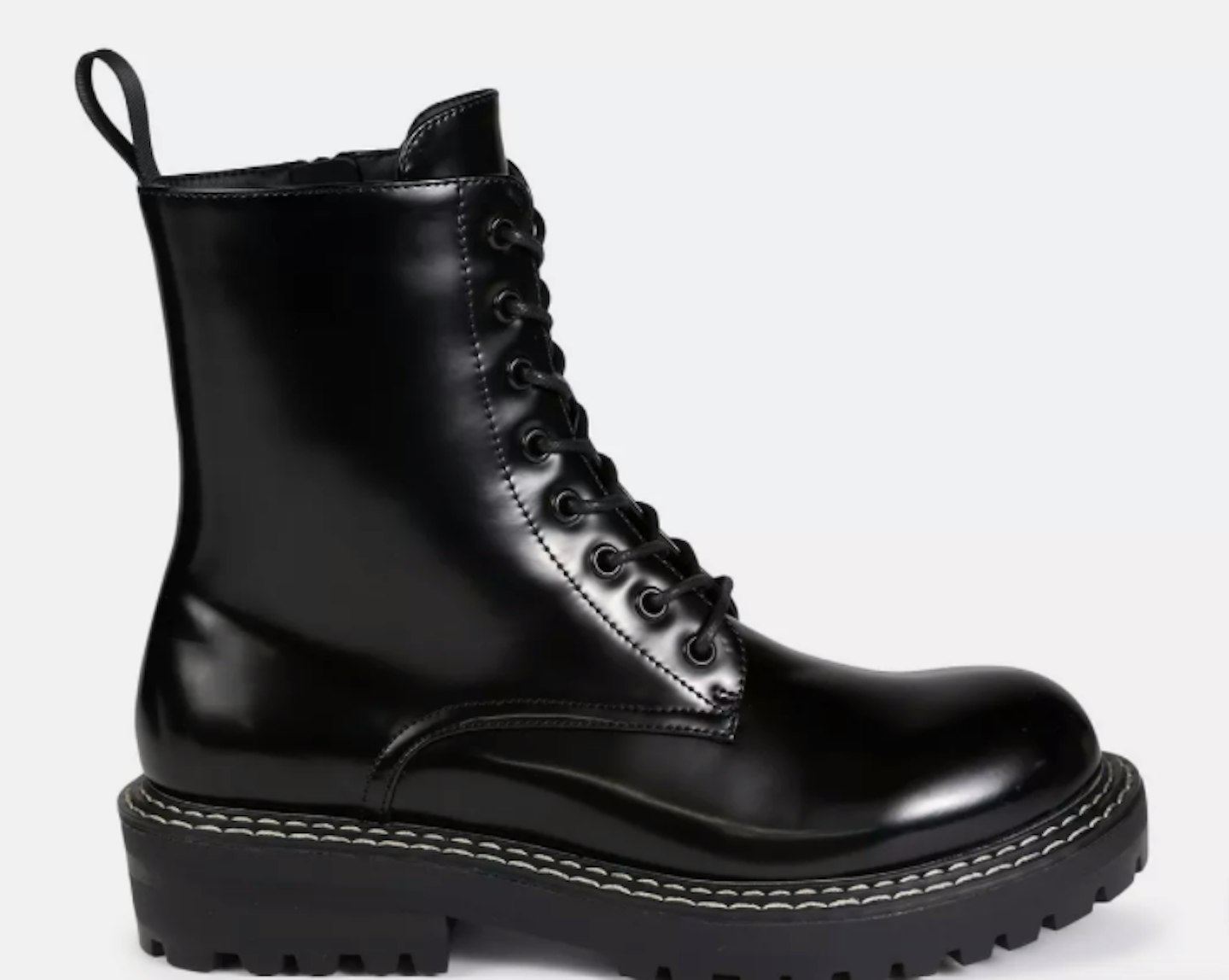 13 of 14
Black Sole Stitch Lace Up Chelsea Boots
Doc Martens (or dupes) are a must when it comes to putting together your grunge outfit.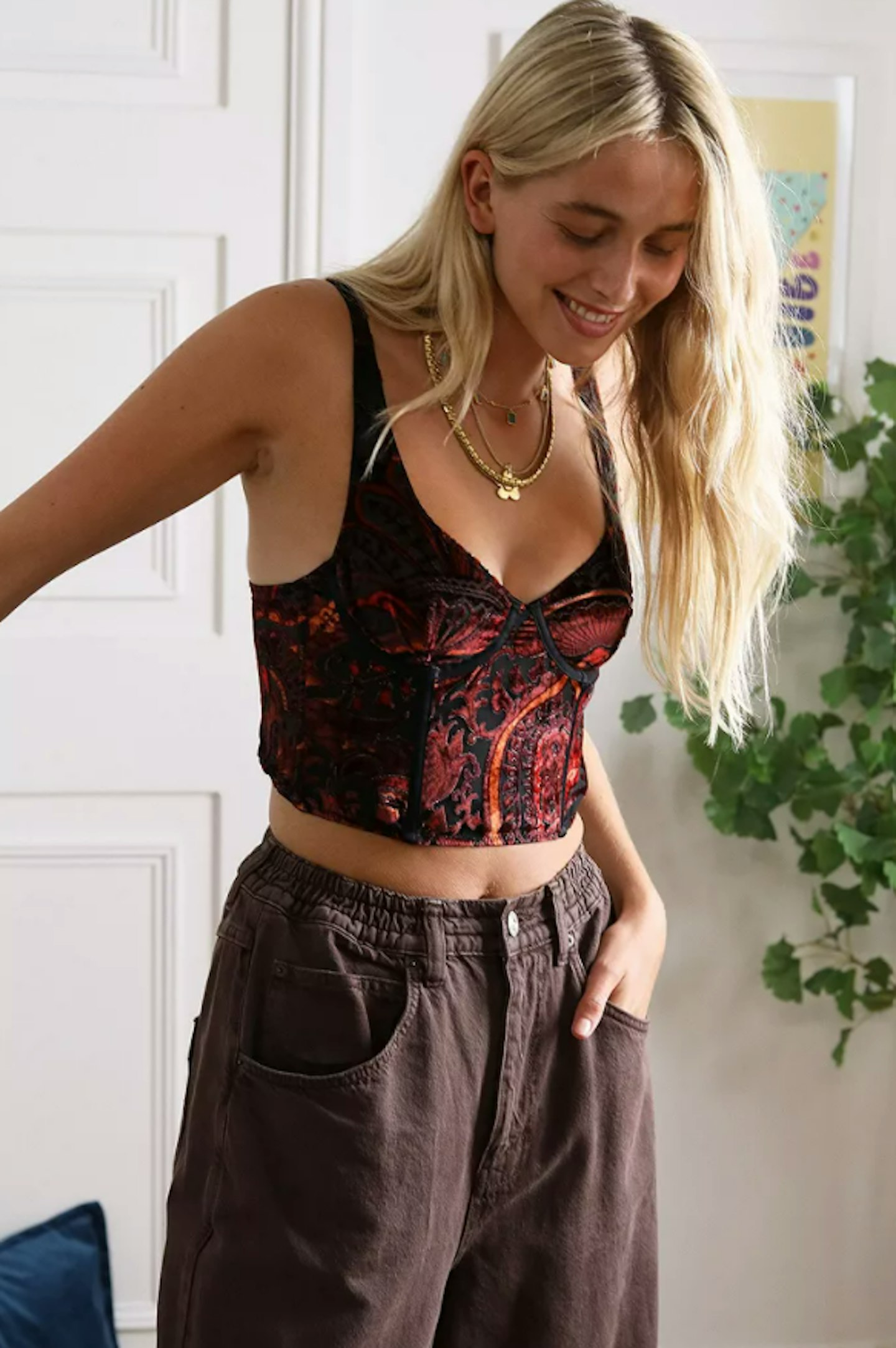 14 of 14
UO Bella Paisley Burnout Mesh Corset Top
Cute grunge vibes. It would also look stunning with a baggy shirt – grunge is all about layers, after all.
Related Posts