Editor's Note: Now living in Athens, Mary Logan Bikoff serves part-time as a freelance writer and the guides and magazines adviser for The Red & Black.
---
Entering the joint storefront and studio space is synonymous with cartwheeling into a magnificent vision of color and comfort. Clothing racks spray-painted pastel line the walls, the front counter encased in a seafoam green wooden relief carving.
A wandering customer's peek through an open doorway is rewarded with glimpses of textile bundles, art laid out to dry and seamstresses bowed over whirring machines. The realm of fashion creation is rarely seen and hardly on display, yet at 625 Barber Street, both formulation and final product coexist.
When Adrienne Antonson founded STATE the Label in 2010, over 800 apparel manufacturing establishments existed in New York County while over 2,500 operated in Los Angeles County – a meager one business prevailed in Clarke County, according to data from the U.S. Bureau of Labor Statistics. Yet, after stints in Vashon Island, Washington, Brooklyn, New York, and Thomson, Georgia, Antonson shepherded STATE's hand-painted textiles assuredly into Athens.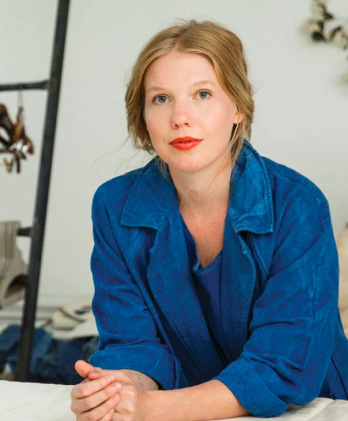 Defining STATE's target market is difficult, as age

…