Art collectors from around the country let us in to their homes to see their private art collections, and discuss their favourite works, what they love about the art world, and, for most of them, how their "addiction" has seen them run out of wall space.
ANDREW TUCKFIELD, SYDNEY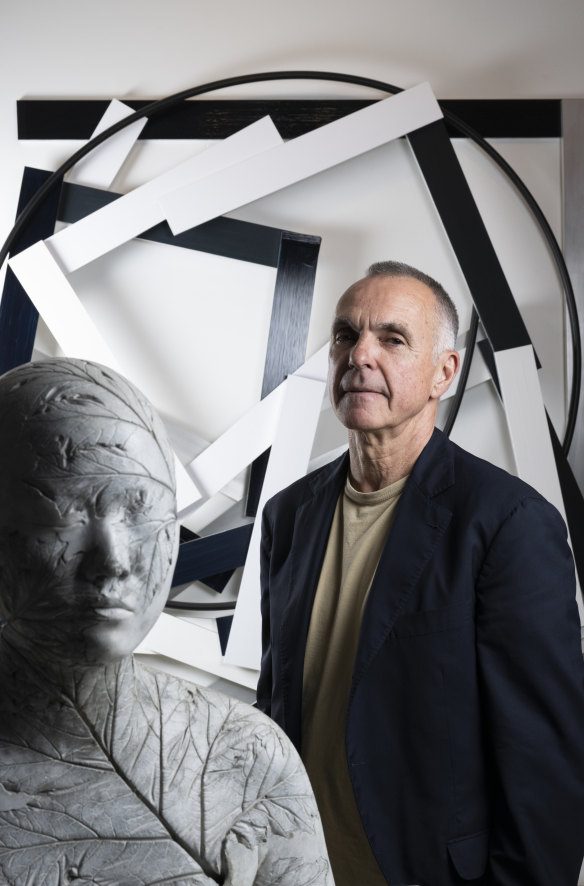 "I don't think you say, 'I'm going to be an art collector'," says Andrew Tuckfield, a medical specialist from Sydney with a significant art collection that he's been building for 40 years.
"It doesn't happen like that. I know it sounds like a cliche, but it is a journey. I had a partner in my mid-20s, and he was an artist. We would go to his openings and other openings at his gallery, and private and public galleries."
At one such event, Tuckfield fell in love with a painting by Australian artist Nigel Thomson. "I just really responded to this work and wanted to own it. I certainly wasn't flush with money and the work was $1800."
He struck a deal with the gallerist to pay off the work over 12 months, and didn't buy another piece until a year or so later. "Then perhaps a year later, another one, and then the year after that, something else. And now it's been 40 years."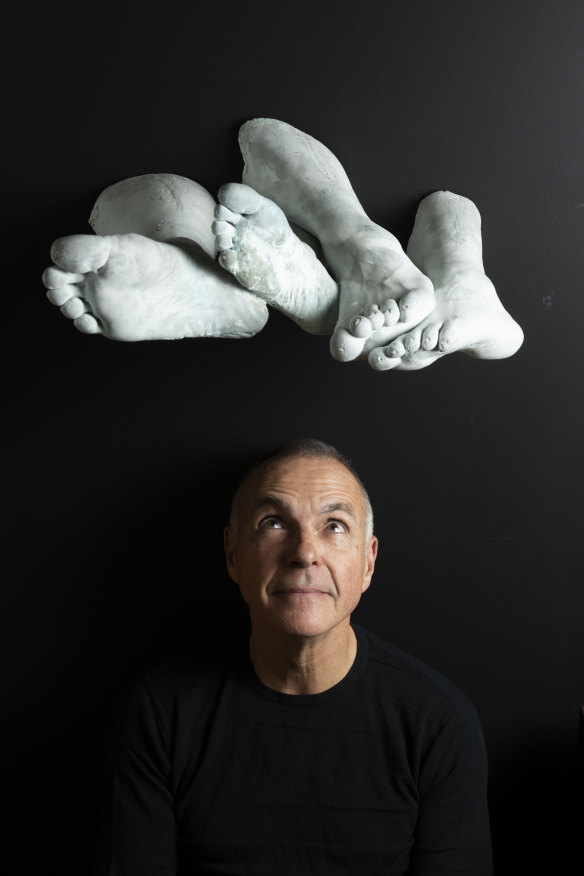 For Tuckfield, buying art is "not mercantile". "I don't buy to on-sell; I buy because I love. My responses are fairly visceral, and I just respond rather than analysing. I have never deaccessioned or sold anything I've ever bought. Nothing."
He describes his collection as "eclectic".
…
Read the rest
Mosaic artist Mitzi Hall of Irwin turned down what probably would have been the biggest commission of her career in favor of keeping her creative freedom.
A restaurateur in Arizona had seen an image of one of Hall's mosaic-inlaid guitars online and asked if she could make one for him.
"He started sending sketches of what he wanted me to do," said Hall, a lifelong Irwin resident. "He's sending pictures of butterflies and bees, and I'm saying,' ick.' Then he said he had 57 restaurants and he wanted one for every restaurant.
"I thought about it for a skinny minute, and then said I can't do that."
Her first objection was the untold hours it would take to crank out the 57 time-consuming mosaics.
"I'm only one person. I can't do production work," she said.
Then, she didn't want to dedicate untold hours to working without a break on one project — and being told what to do in the process.
"I always have multiple projects going on. I work on what I want to work on," she said. "If I don't have the energy to work on something, I just don't do it. I do something else.
"I like to give 110% of myself to my work, and I think it's only fair to my consumer that I give them my absolute best."
Hall has been making her one-of-a-kind mosaics for about 15 years. She had some prior experience in making stained glass pieces, but trained herself by trial and error in the art of crafting mosaics.
She'll turn just about anything into a mosaic — a musical instrument, a mannequin, shoes, a picture frame, a flat board cut into the shape of a heart or a hand.
Three of her glass-shard-covered violins are showing in "Chasing the Sun,"
…
Read the rest