Note: This article includes discussions of sexual assault.
IRVING PARK — A local artist and community activist is channeling the difficulties they've faced into a frank new art show. 
Hannah Sellers, a nonbinary artist and graphic designer known as Catdroool, is launching their first solo art show. "What Was She Wearing" will explores trauma, gender, expression and clothing. 
The show, which opens 7-11 p.m. May 15 at the Color Club gallery, 4150 N. Elston Ave., features pieces of clothing that have been altered to symbolize the themes Sellers is trying to explore. You can RSVP online for the show's opening and closing night.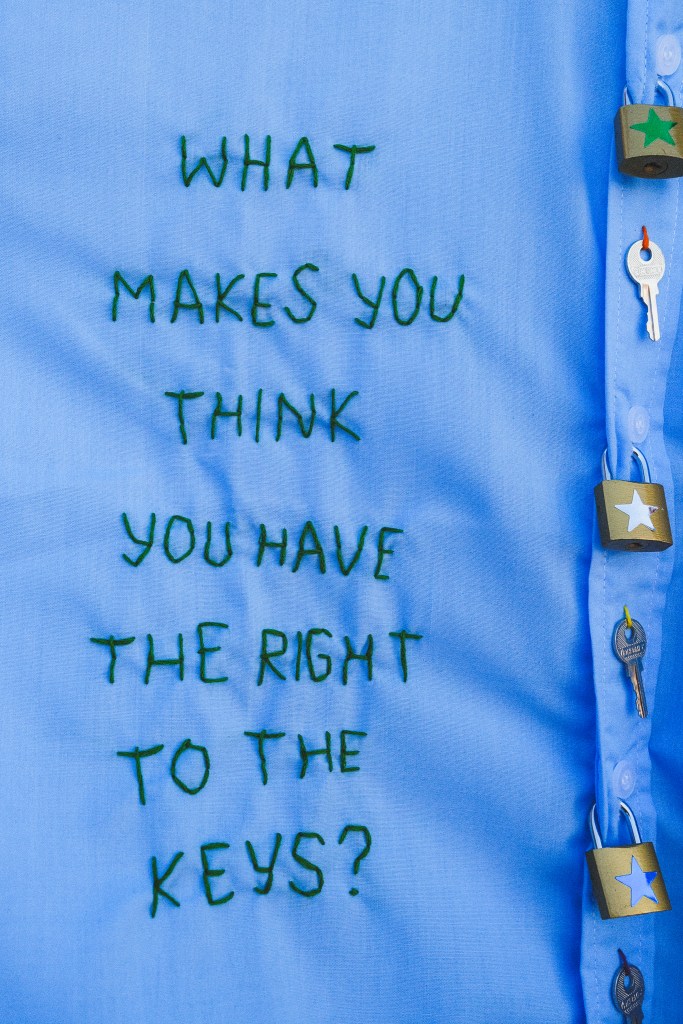 Sellers' show aims to critique gender and clothing, the ways they're used to control people and to "repurpose personal use of clothing as a means of safety, comfort, and expression," according to their website.
Sellers said the phrase "What was she wearing?" has long stuck with them, as they've often seen it used against survivors of sexual assault in an effort to validate abusive behaviors. Sellers recently completed a one-month residency in Mexico where, through art, they explored these and other ideas about the positive and negative ways clothing can be used.
Now, Sellers' show will use apparel art to ask people "What was she wearing?" in three ways to get them to confront their own ideas, they said. 
The first will focus on showing people how the question is "weaponized against survivors of sexual assault, Sellers said.
"The second part of it is about the use of clothing as a means of control, as in terms of gender," Sellers said. "The third part is actually like an invitation to express myself and for
…
Read the rest