originally published: 09/09/2023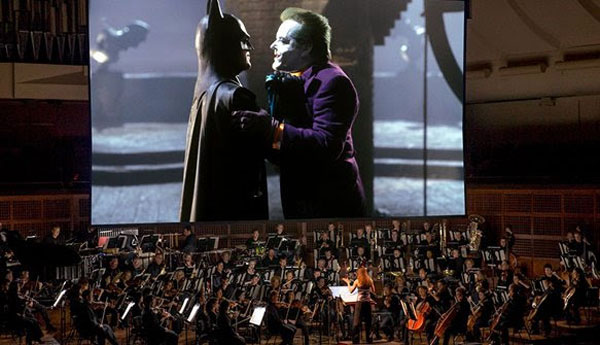 (NEWARK, NJ) — Calling all Batman Fans! You can see a screening of Batman live in concert with the New Jersey Symphony Orchestra at New Jersey Performing Arts Center (NJPAC) on Saturday, March 2, 2024 at 8:00pm. Watch Tim Burton's 1989 film (PG-13) on the big screen as the New Jersey Symphony performs Danny Elfman's score, live.
The Oscar-winning movie stars Michael Keaton, Kim Basinger, Billy Dee Williams and Jack Nicholson as the scene-stealing Joker. Danny Elfman came up with Batman's theme while on a long flight—ducking into the airplane bathroom multiple times to record himself singing the melody so he wouldn't forget. The flight attendants were suspicious, but it became one of the most iconic superhero themes of all time. Dress up in your favorite Batman or DC cosplay for this event—but no swooping through the air, please.
Tickets to see Batman Live range from $39-$89 and are available for purchase online or calling 888.GO.NJPAC (888.466.5722) or by visiting the NJPAC Box Office.
TCG Entertainment, a leader in live entertainment and touring productions, in conjunction with Warner Bros. Discovery Global Themed Entertainment and DC, will bring Warner Bros. Pictures' 1989 blockbuster film Batman to symphony halls around the globe as part of its DC in Concert series. Celebrating the film's 35th anniversary, the Batman tour kicks off January 2024 in Los Angeles at the Dolby Theater and stops in twelve U.S. cities before heading to Paris and London. Guests who attend will enjoy the film projected onto a larger-than-life screen while Danny Elfman's iconic musical score is performed by a live orchestra.
Released June 23, 1989, Warner Bros. Pictures' DC Super Hero film Batman was the top grossing film that year and has remained a fan-favorite for more than three decades. The film was composer
…
Read the rest