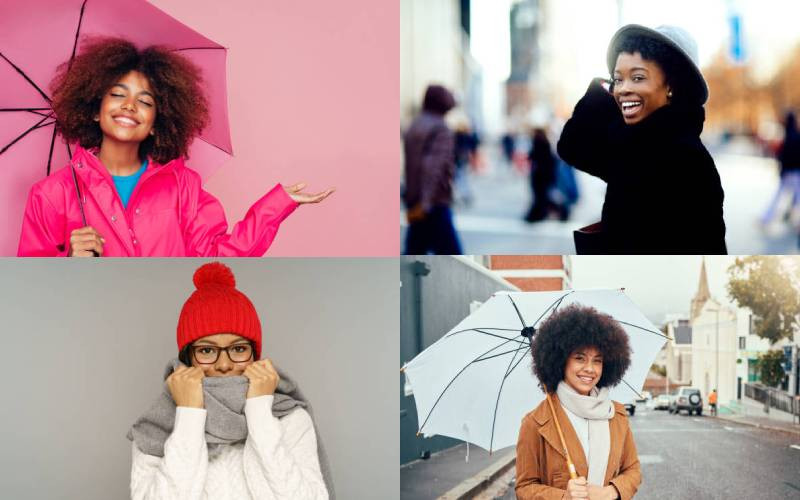 It has been raining cats and dogs lately, and getting out of your warm house can seem like a task. However, life must go on. Errands have to be run, you probably must report to work and events must be attended.
How do you keep warm amid all these though? To those who drink hot beverages for warmth, you know you can't get them all the time. If your closet has not adjusted to the weather, it is time you buy some warm clothes.
However, it is important to note that warm outfits don't have to be bulky. You can keep warm but still look cool and cute.
For those going to work in this cold weather, having more garments under an official outfit is better than spoiling the outfit with heavy coats and sweaters.
This means that you should put on a vest, brassiere for ladies, and a tiny T-shirt among other undergarments before putting on your official top and blazer.
Turtle necks are one of the saviours during such times since you can pull off a casual or official look with those that have a heavy material.
If the material is warm enough, you can just combine the turtle necks with the undergarments, step out and the cold will have nothing on you. It is important to have a coat or a jacket. You can never go wrong with a winter, leather or trench coat that is long enough to cover past your knees.
These coats can help when you feel like showing some skin, which is not advised during such weather. Remember that the colour of the coat matters, especially if you are using public transport.
For instance, you decide to rock a white or bright-coloured coat
…
Read the rest