Star Wars Jedi: Survivor expands on the customization options that Star Wars Jedi: Fallen Order originally withheld for players. It expands so much, that players are even able to choose different customization options for Cal Kestis' facial hair. Throughout the vast and various worlds of Star Wars Jedi: Survivor, players will come across chests and other collectibles that will provide them with more customization options.
Related: Star Wars Jedi: Survivor – Complete Guide And Walkthrough
That or players are able to purchase different clothes from Doma on Koboh. There are a lot of outfits that players can choose to equip on Cal Kestis, but some of them definitely stand out more than others.
10
The Hermit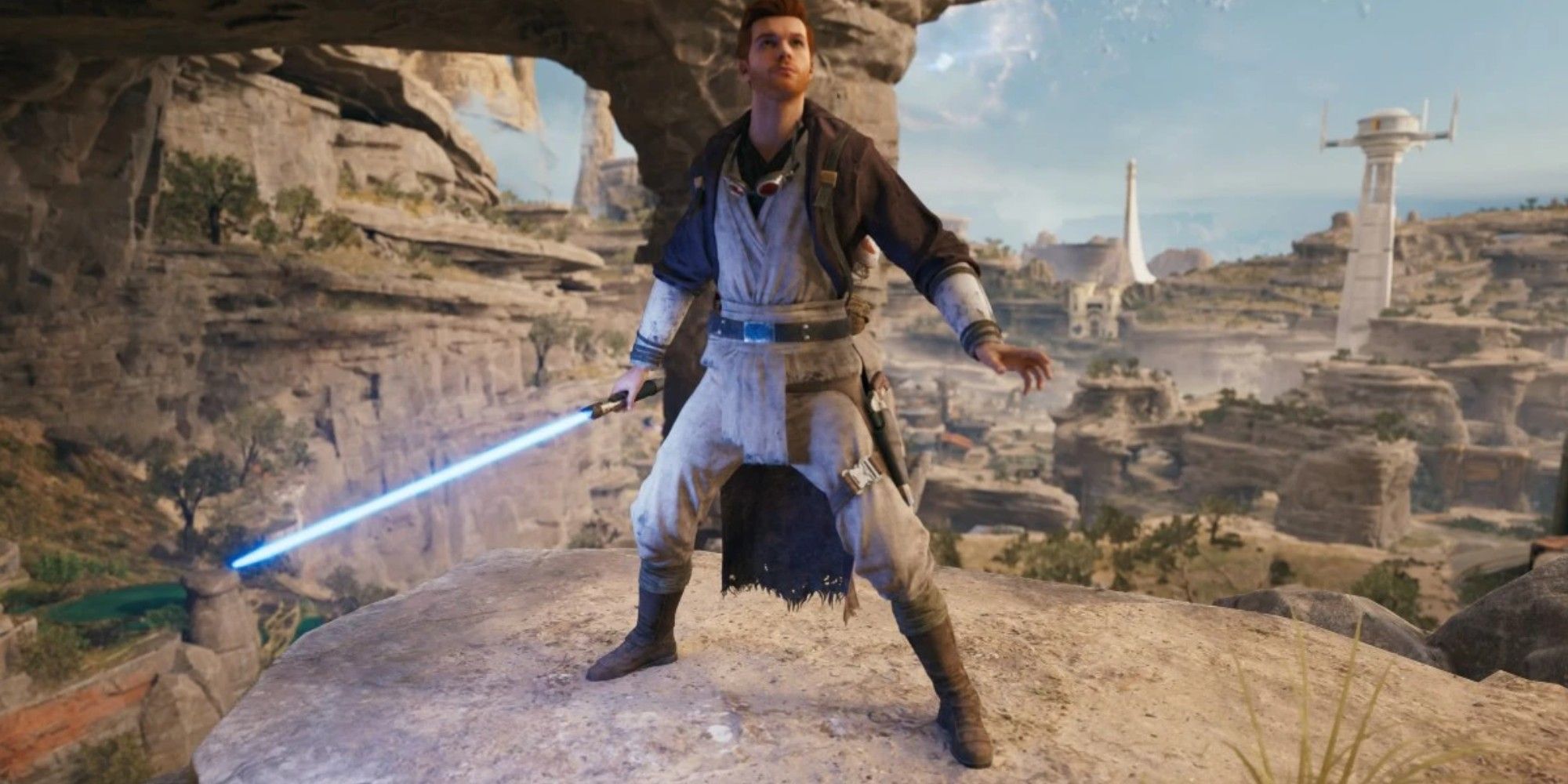 Before Star Wars Jedi: Survivor was officially released, it was announced that players who pre-order the game would receive the Hermit outfit, the Hermit lightsaber model, and the Combustion blaster. All of these cosmetic options are modeled after Obi-Wan Kenobi.
The Hermit outfit features Obi-Wan Kenobi's rugged robes and a small pack with High Republic gear. Though the Hermit outfit is exclusive to those who pre-ordered Star Wars Jedi: Survivor, players may be able to obtain it in the future after the game has been out for a while, much like the orange lightsaber color pre-order for Jedi: Fallen Order.
9
The Scoundrel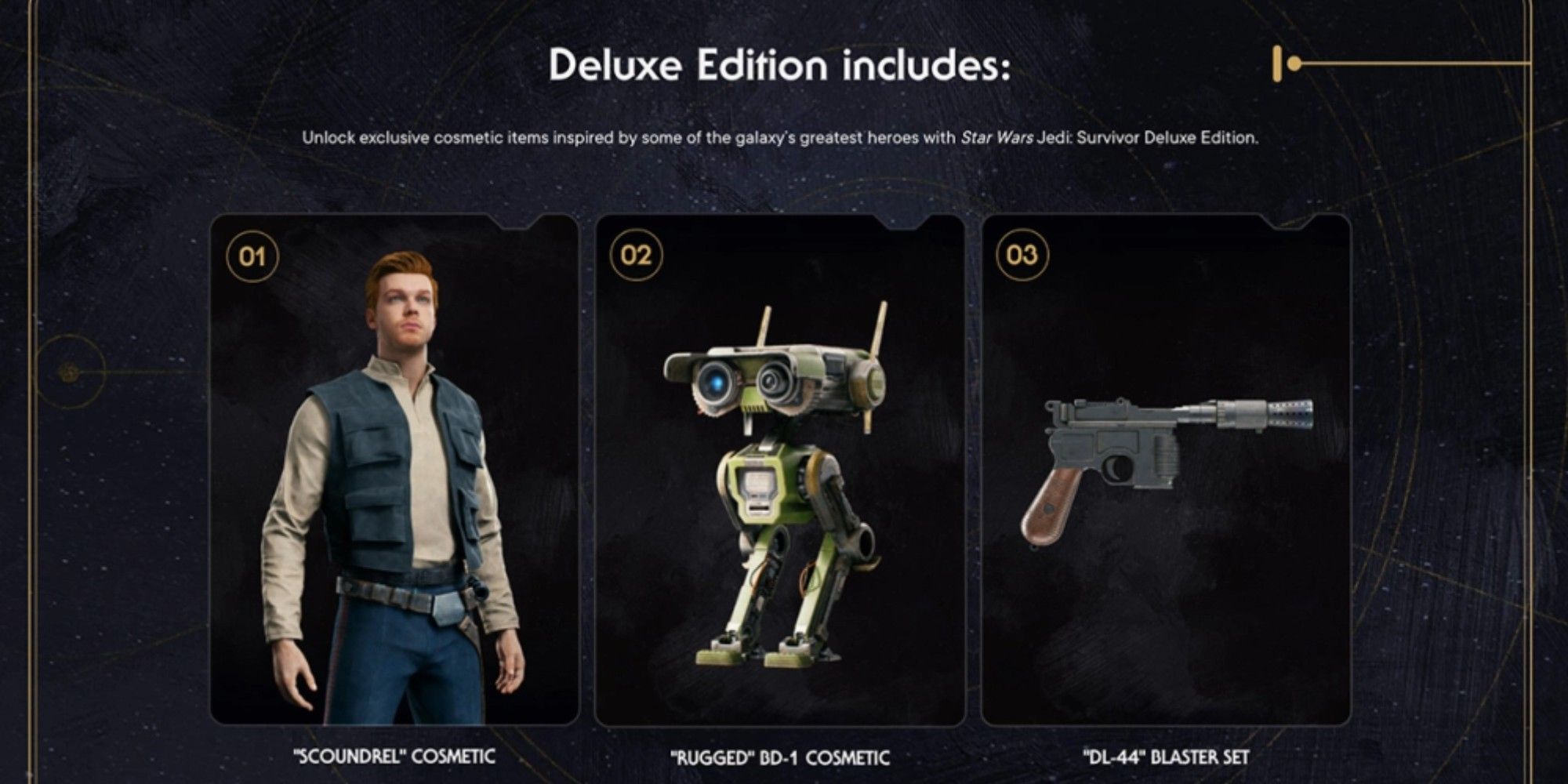 Players who purchase the Deluxe Edition of Star Wars Jedi: Survivor will be granted access to a couple of the coolest costumes that Cal Kestis can sport. One such costume is the Scoundrel Outfit.
The Scoundrel outfit is modeled after Han Solo's outfit that fans of the franchise would have seen throughout the original trilogy. This outfit will always be obtainable to anyone who decides to buy
…
Read the rest