#ThisIsTucson staff

We officially reached our first 90-degree day of 2023. 🥵 It looks like it'll be at least a bit cooler this weekend, and we're taking full advantage.
On the roster this weekend: three different plant sales, Cyclovia, a Shrek-themed rave, Día del Niñe, a LEGO-building competition, Tucson Zine Fest, a Taylor Swift-themed laser show … and MORE.
Of course, things can change quickly these days. Check for the latest info before heading out!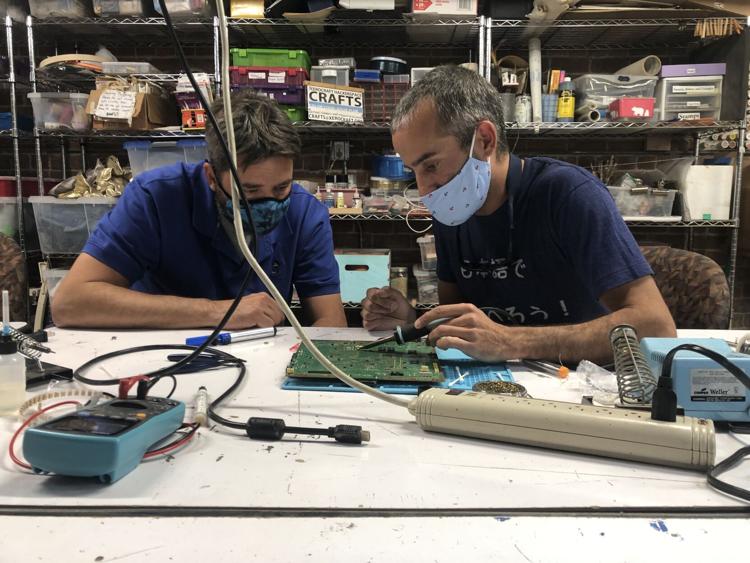 Computer Part Upcycling Jewelry Workshop
Tucson Repair Cafe, which hosts frequent events to help the community fix broken items, is putting together a workshop where you'll be able to upcycle computer parts and turn them into jewelry.
When: 6-8 p.m. Thursday, April 13
Gather A Vintage Market
Find all kinds of vintage and antique home and garden items at this four-day market.
When: 10 a.m. to 5 p.m. Thursday-Saturday, April 13-15; 10 a.m. to 3 p.m. Sunday, April 16
Cost: Free to attend, bring money for shopping
Support the La Frontera Center community with your tax credit donation! 
Lectures at the Desert Laboratory
Head over to the Desert Laboratory at Tumamoc Hill for a lecture about Sonoran Desert plants in a changing climate. 

When: 6-7 p.m. Thursday, April 13

…