Adam Sandler has proven to be a true icon in Hollywood for many years, captivating audiences with his wit, charm, and unique sense of humour. However, his impact has extended far beyond just the realm of acting. One thing that often goes unnoticed is that Adam Sandler is also a fashion icon in his own right. Here are the best Adam Sandler outfits that showcase his fashion prowess.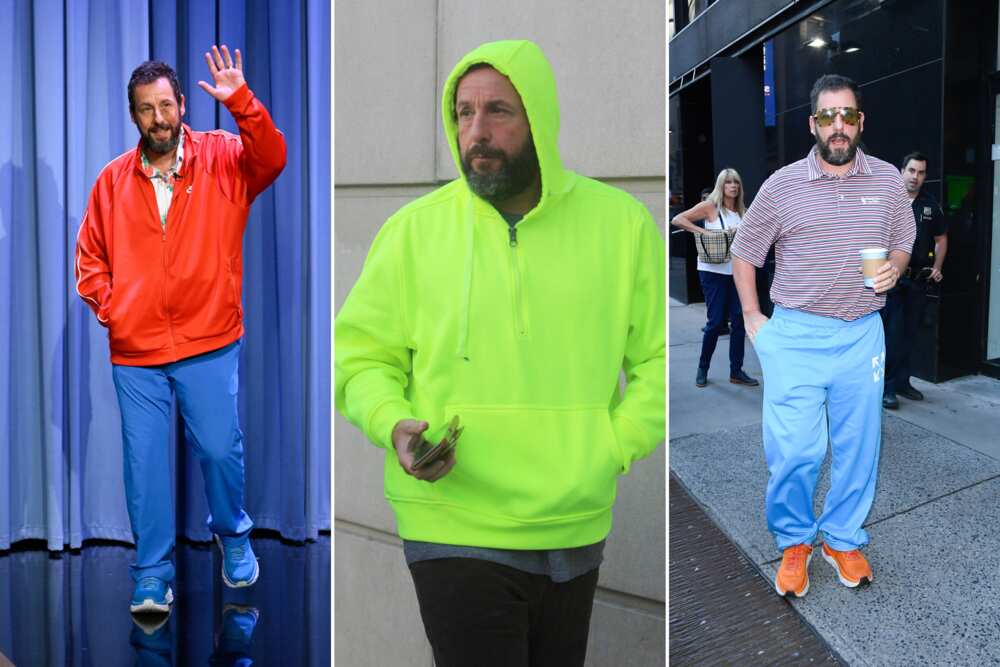 Adam Sandler is an American comedian, actor, screenwriter, producer, singer, and musician. As far as his fashion is concerned, Adam doesn't follow trends or play it safe with his wardrobe choices but rather takes risks and embraces his unique style. Some may even say that his fashion sense is quirky or off-beat, but it's undeniable that he always looks effortlessly cool and stylish.
12 best Adam Sandler outfits
If you have always admired Adam Sandler's fashion sense and want to emulate his style, here are some tips on how to dress like Adam Sandler, whether you are heading out for a casual lunch or hitting the red carpet.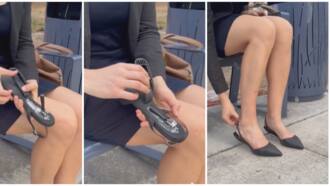 When style meets comfort: Lady converts heels into flats in trending video
1. Pink and blue feathered shirt with red shorts
Adam Sandler's fashion choice of wearing pink has certainly stirred up the conversation among fans and critics alike. Some are raving about how bold and daring this choice is, while others think it is simply a fashion faux pas.
Regardless, it's undeniable that he looks comfortable and confident in them. The pink hue stands out against his usual preference for muted tones, making his pink pants even more
…
Read the rest