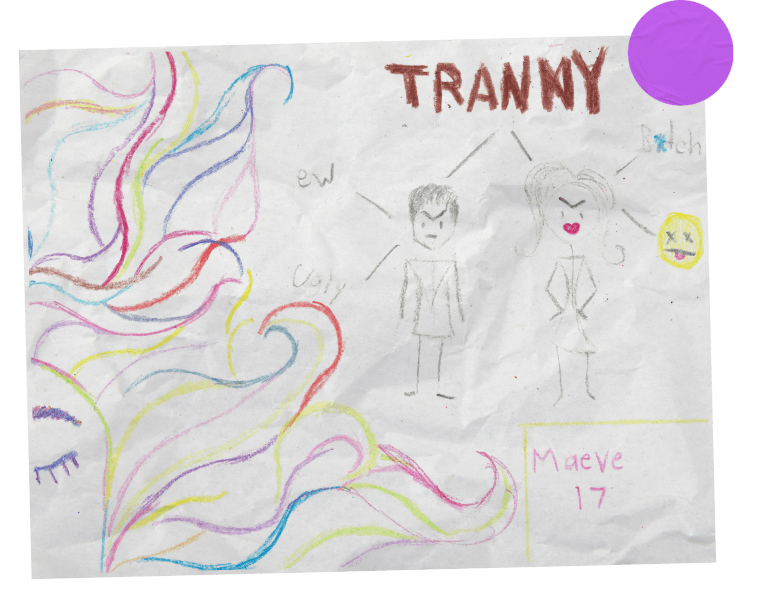 Maeve, a 24-year-old transgender woman (who asks TODAY.com to omit her last name for privacy) calls her mother her "biggest advocate," buying her Barbie dolls and validating her identity in other ways as a child.
At school, Maeve hung out with girls. "I was viewed as a weak boy. Being called 'a girl' was meant as an insult but I didn't take offense."
Maeve came out on three different occasions — as gay, gender fluid, and finally transgender.
At 17, Maeve contributed two drawings for Ferraiolo's book, one of which landed on the cover of volume two.
Maeve drew the answer to "What makes you sad?" illustrating herself with long rainbow-colored hair. Behind her, people yell "Bitch," 'Ugly" and "Ew" in her direction.
A slur is written in bold letters on the top of the page.
"People said this to me all the time," says Maeve. "They tried to find anything synonymous with monstrous or deserving of hate."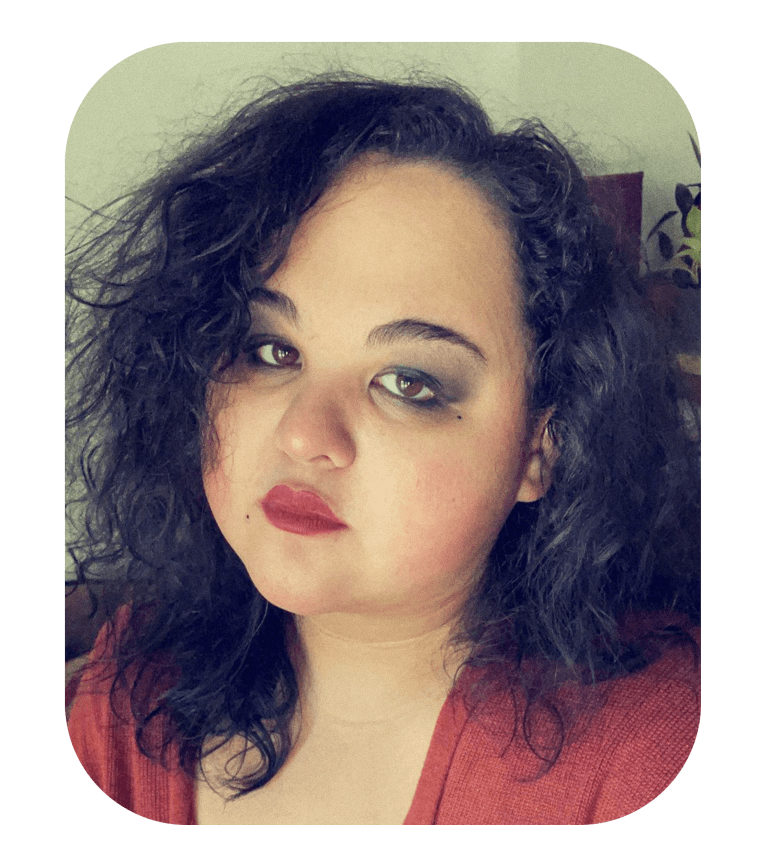 "The rainbow hair means 'This is something beautiful about myself that no one can take from me,'" says Maeve.
Maeve also drew her answer to "What do you want to be when you grow up?" which was a mother. Her drawing of a mom hugging her child was used as the cover image for the book's second volume.
"I simply want to be a mother of a happy family," she wrote alongside the drawing. "I won't be lonely and will be needed/wanted and loved."
Now, Maeve dreams of becoming a mortician or a death doula, a person who gives emotional support to those
…
Read the rest