Tabish Khan the @LondonArtCritic picks 6 art exhibitions to see in London in  early July . Each one comes with a concise review to help you decide whether it's for you.
Volker Hermes: Ruff Hood @ James Freeman Gallery
Do the clothes make the man or woman? Volker Hermes asks us this question by digitally altering historical portrait paintings so that the face becomes hidden behind clothing whether it be multiple ruffs or swatches of fabric. There are coded messages often hidden with the choice of clothing in a portrait and here he gets us to examine the clothes in detail, including one that's hung side by side with the original that it's based upon. Until 8 July.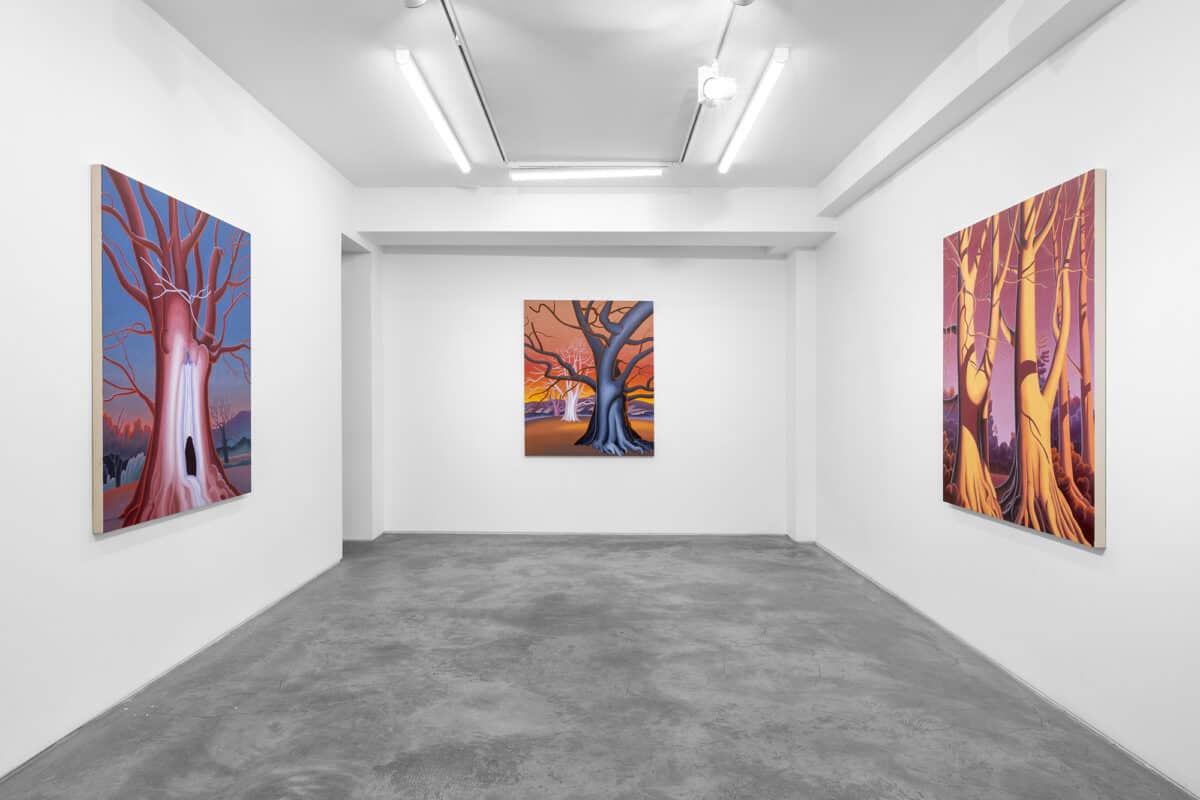 Madeleine Bialke: Giants in the Dusk @ Huxley-Parlour, Swallow Street
These trees in science-fiction type hues make for bold, eye-catching paintings and each tree has its own story and a lifespan that will dwarf our own, as they can live for a millennium. Each scar and gnarled root is a remnant of a chapter in that lengthy story and Bialke depicts them beautifully. Until 8 July.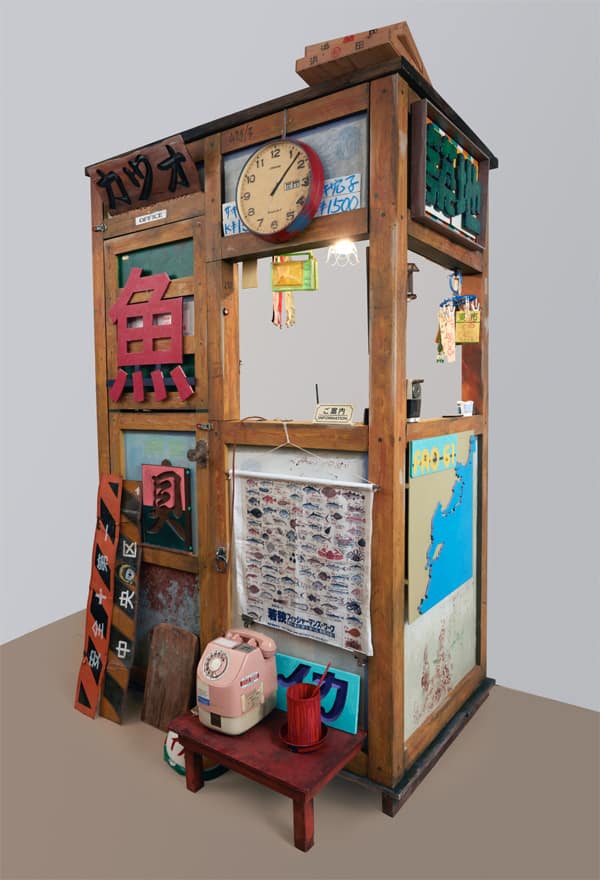 Jake Tilson, Tsukiji Reimagined @ White Conduit Projects
Drawing from Tokyo's famous Tsukiji fish market and it's hundreds of little stalls, Jake Tilson recreates their individual designs in small scale models complete with all the details we would find on the actual stands. A full scale one is also on show in the gallery, alongside wall based works inspired by the market designs. Until 8 July.
Infinite Loop @ Alice Amati
This new Fitzrovia gallery opens with an impressive group show of painters. I was particularly drawn to Danielle Fretwell's use of veils and drapes within her hyper-real paintings to conceal objects, and Ugo Sebastiao's figures based on religious iconography that are just about visible through their subtle gradations of colour. Until 8 July.
Peter Howson @ Flowers, Cork Street
Big muscular figures fill these paintings, making large scale artworks feel small – a boxer steps up to a punchbag, and a man sits under a bridge alone. There's tons of drama and politics in Peter Howson's paintings, even the small-scale ones and it's an exhibitions of works to coincide with his retrospective at Edinburgh City Art Centre. Until 8 July.
Florence Peake: Enactment @ Richard Saltoun
Swirling assemblages of figures in paintings alongside the figures in the sculptural installation at the centre of the gallery. Florence Peake's work is centred around the body and performance, and this exhibition gives us a look at the full the diversity of her practice. Until 8 July.
All images courtesy and copyright respective gallery and artist. Florence Peake photo: Ben Westoby. 6 Art Exhibitions to see in London
See 6 artists to see at The Other Art Fair HERE
Categories
Tags
Author
Tabish Khan
Art Critic for both FAD and Londonist. See as many exhibitions as possible and write reviews, opinion pieces and a weekly top 5 for FAD.
Related Posts