A groovy new exhibition — "Fashion as Experiment: The '60s" — will open at the Allentown Art Museum on Saturday. It will run through Sept. 24.
The exhibition features more than 100 1960s-era garments and accessories from the museum's collection that illustrate the tumultuous mood of the decade, ranging from hippie looks to bold ready-to-wear designs by André Courrèges, Vera Neumann, and more. This fun and colorful exhibition shows how 1960s youth used fashion to express new views and values and spark a wave of social and political change in America.
"Fashion as Experiment: The '60s" presents styles such as Mod and Pop along with psychedelic looks that capture the decade's exuberant and irreverent attitude. Shown are men's and women's clothing that blur gender boundaries, and miniskirts and hot pants that reflect the era's sexual revolution. These styles set the stage for counter cultural fashions of the late 1960s and early 1970s, including globally inspired designs as well as thrifted and handmade garments.
The museum put out a call to the community for vintage family photos showing '60s styles, and a selection of those are included on a digital display in the exhibition.
The exhibit will be supplemented by '60s-themed programs, including a series of upcycling workshops that kick off on opening day, when there will be tie-dying on the museum lawn from noon until 3 p.m.
There will be artmaking at the new Fashion Maker Station, which will open for the first time from noon until 3:30 p.m. in Art Ways Interactive Family Gallery.
There also will be guided tours of the exhibition led by curator Claire McRee at 11:30 a.m. and 2:30 p.m.
Admission to the museum is free. Hours are 11 a.m. until 4 p.m. Thursday through Sunday and 11 a.m. until 8 p.m. on Third Thursdays.
Kubrick films screened at GoggleWorks
ReadingFilm is partnering with Boscov Theatre at GoggleWorks Center for the Arts in Reading's Entertainment Square for a "Throwback Thursday" film series celebrating the iconic director Stanley Kubrick. The screenings of three of Kubrick's cult classics will be at 7 p.m. on Thursdays in May in the theater at 201 Washington St.
"Stanley Kubrick was a true visionary in the world of film," said Cammie Harris, executive director of ReadingFilm. "We're thrilled to celebrate his legacy with our Throwback Thursday film series. His quote, 'Anyone who has ever been privileged to direct a film also knows that, although it can be like trying to write War and Peace in a bumper car in an amusement park when you finally get it right, there are not many joys in life that can equal the feeling,' perfectly encapsulates his passion for the art form."
Kubrick started his career in entertainment as a photographer before moving into film making in the 1950s. He helped create the Film Foundation, which sought to preserve film and promote restoration in the 1990s with filmmakers including Steven Spielberg, George Lucas and Martin Scorsese
On May 4, "Dr. Strangelove or: How I Learned to Stop Worrying and Love the Bomb" will be presented. The 1964 film is about what could happen if the wrong person pushed the wrong button — and it plays the situation for laughs. U.S. Air Force Gen. Jack Ripper goes completely insane, and sends his bomber wing to destroy the U.S.S.R.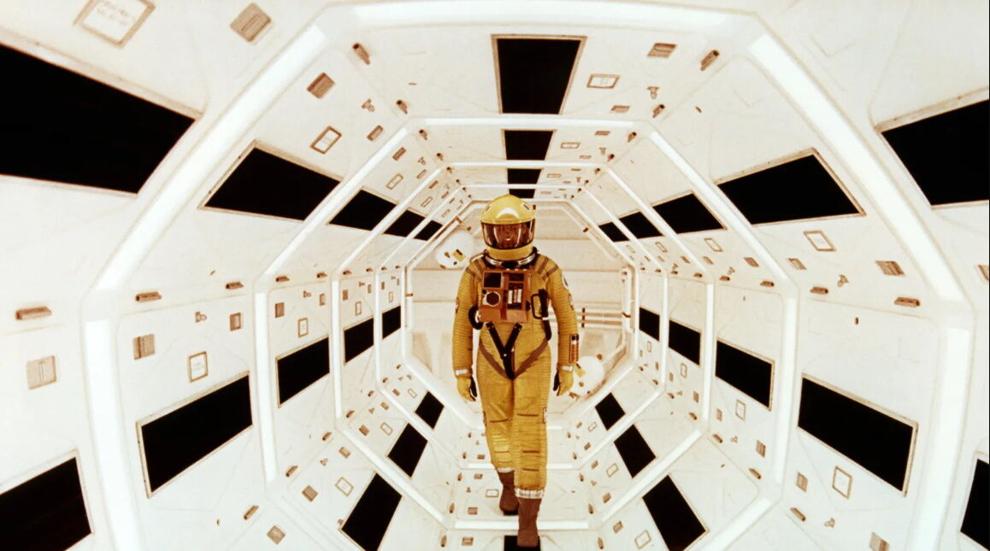 On May 18, "2001: A Space Odyssey" will be presented, The 1968 film is a groundbreaking adaptation of a short story by sci-fi author Arthur C. Clarke. When Dr. Dave Bowman and other astronauts are sent on a mysterious mission, their ship's computer system, HAL, begins to display increasingly strange behavior, leading up to a tense showdown between man and machine.
On May 25, "A Clockwork Orange" will be presented. The 1971 film takes place in an England of the future, where Alex and his "Droogs" spend their nights getting high at the Korova Milkbar before embarking on "a little of the old ultraviolence." After he's jailed for killing a woman, Alex submits to behavior modification technique to earn his freedom.
Tickets cost $10 for adults; $8 for seniors and $7 for students.
'A Little Night Music' at Civic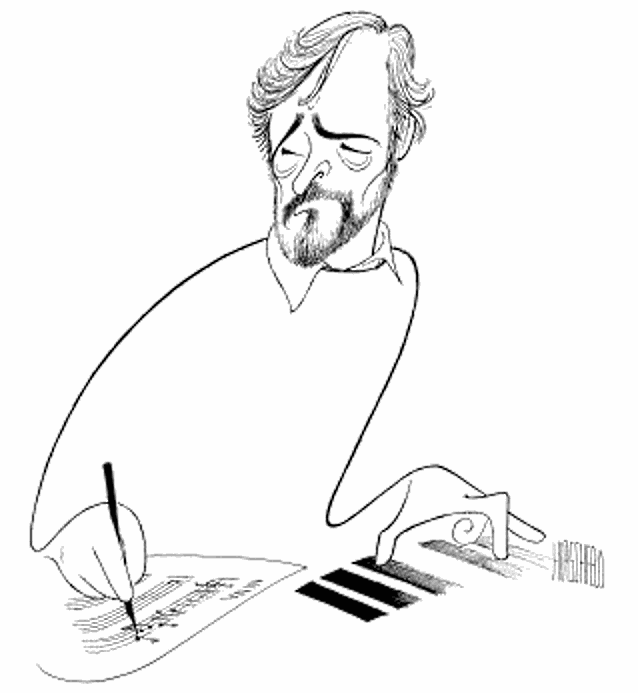 Civic Theatre will present Stephen Sondheim's "A Little Night Music" at its 19th Street Theatre, 527 N. 19th Street, Allentown.
The production, directed by Williams Sanders, Civic's artistic director, celebrates the 50th anniversary of Sondheim's "masterpiece in three-quarter time."
Sondheim took the Ingmar Bergman comedy of manners, "Smiles of a Summer Night," and turned it into an elegant musical in which he wrote the majority of the music in waltz time (three-quarter time). The musical is best known for the haunting standard "Send in the Clowns."
The musical opened on Broadway in 1973 and was the winner of four Tony Awards, including best musical and best score. It had a Broadway revival in 2009 and was made into a film starring Elizabeth Taylor in 1977. The vocally demanding show is considered an operetta and has often been done by opera companies.
The story follows the romantic lives of several couples.
Fredrik Egerman (Todd Rizzuto) is a widowed middle-aged lawyer who has married 18-year-old Anne (Malana Wilson), who is reluctant to be intimate with her husband. Fredrik's son Henrik (Anthony Rizzuto) is sexually repressed but attracted to Anne as well as Anne's flirtatious maid Petra (Miki Fuentes).
Madame Armfeldt (Pat Birnbaum) is a former courtesan whose daughter Desiree (Julia Urich) had once been involved with Fredrik and currently is lover to the married Count Carl-Magnus Malcolm (Will Morris), who flaunts his infidelities to his wife (Cheryl Moritz). Desiree also has a daughter Fredrika (Annie Hotz) who may be Fredrik's child.
The cast also features Jadaline Fontanez, Harrison Denithorne, Bowie Green, Mark Shoemaker, Veronica Cummings, Kate Varley, Sebastian Paff, Carole Silvoy and Jaedon Muhl.
Performances will be at 7:30 p.m. May 5-6, 12-13, and 19-20; and at 2 p.m. May 7, 14, and 21.
Tickets cost $25 and $34 for adults; $23 and $32 for seniors and students; and $10 and $13 for children age 13 and younger. Civic Theatre will offer a pay-what-you-can performance on May 18.
For information, call 610-432-8943, or go to Civic's website.
Sondheim tribute at Civic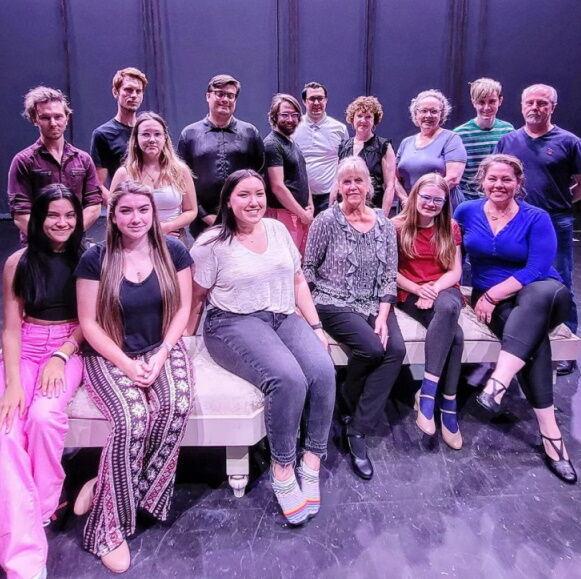 In conjunction with its production of Stephen Sondheim's "A Little Night Music," Civic Theatre will present "Sondheim: A Celebration in Concert" at 7:30 p.m. on Sunday at its 19th Street Theatre.
The concert will remember the late Sondheim, who died in 2021.
Sondheim is know for writing the music and lyrics for iconic shows such as "Sweeney Todd: The Demon Barber of Fleet Street," "Into The Woods," "Company," "A Funny Thing Happened on the Way to the Forum," "Follies," "Merrily We Roll Along," and "Sunday in the Park with George;" as well as writing lyrics for "West Side Story" and "Gypsy." He won eight Tony Awards (including a Lifetime Achievement Tony in 2008), an Academy Award, eight Grammy Awards, an Olivier Award, a Pulitzer Prize, a Kennedy Center Honor, and a Presidential Medal of Freedom. Theaters on Broadway and in the West End of London are named after him.
Members of the Civic Theatre Company will present an evening of selections from Sondheim's shows, spanning his nearly seven-decade career, in a 90-minute concert celebration.
This one-night-only event is directed and musically directed by company members Rebecca Pieper, Kate Pistone, Melisa Klausner, and Nina Elias.
In addition to Pieper, Pistone, Klausner and Elias, performers are Bob Trexler, Julia Urich, Malāna Wilson, Mason McGowan, Miki Fuentes, Patrick Mertz, Rowan Huggins and Ryan Doncsecz.
The performers are accompanied on piano by Lucille Kincaid and percussion by Brandon Pieper.
Tickets cost $24.
For information, call 610-432-8943, or go to Civic's website.
Intersection Trio to perform at Foy Concert Hall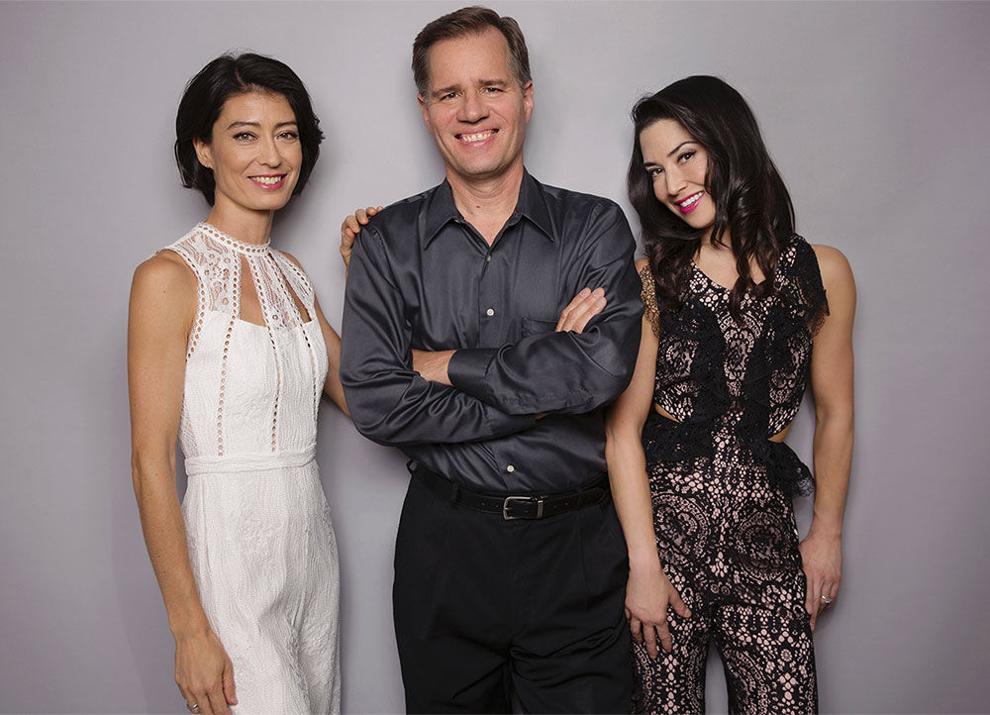 The Chamber Music Society of Bethlehem will present Intersection Trio in concert at 3 p.m. on Sunday in Foy Concert Hall at Moravian University in Bethlehem.
Violinist Laura Frautschi, cellist Kristina Reiko Cooper and pianist John Novacek, and their group Intersection, have forged a connection with audiences performing repertoire from all parts of the music world.
Formed in 1998, the group's recordings have been best-sellers in Asia and have topped the classical and crossover charts. In Japan, CD sales have been well in excess of 100,000. In addition to their best selling CDs, Intersection has released over half a dozen DVDs, and have become a familiar presence in the popular media, through numerous magazine covers, high-profile appearances on television and even cameos on TV commercials.
They have appeared with major orchestras such as the Tokyo Metropolitan Orchestra, the Osaka Symphony, the Yomiuri Orchestra, and the Tokyo Philharmonic. Their repertoire ranges from the classic multiple-instrument concert of Beethoven, Brahms and Mendelssohn, to new, approachable works written expressly for the group in conjunction with orchestra, all intermixed with standard solo pieces. In addition to Asia, the group has toured Europe and the U.S.
A typical evening with Intersection may center on a Ravel, Dvorák or Brahms trio, but will veer into previously unexplored byroads. A Hungarian thread present in the Brahms may be further spun into a sequence of Gypsy tunes, Dvorak into Slavic dance forms, Ravel into the ethereal world of sensuous French song. American music, crucial to Intersection's repertoire, is presented in musical forms spanning the most Avant Garde of compositions to lighter fare such as excerpts of film music and popular theater and song. Various solos and duos add to the aural variety.
Their program will include Elgar's "Salut d'amour, Op. 12;" Mendelssohn's "Piano Trio No. 2 in C minor, Op. 66;" Chopin's "Polonaise-fantasie;" Popper's "Polonaise de concert, Op. 14 ;" Wieniawski's "Polonaise brillante in A Major, Op. 21," and Gershwin's "Rhapsody in Blue."
Tickets cost $35.
For information, call 610-435-7611, or go to the society's website.
Reading Choral Society presents 'Elijah'
Reading Choral Society, in collaboration with Kutztown University Choir and Orchestra and Muhlenberg High School Camerata Choir, will perform Felix Mendelssohn's "Elijah" at 7:30 p.m. on Friday at Kutztown University's Schaeffer Auditorium, 15200 Kutztown Rd., Maxatawny Township, and at 4 p.m. on Sunday at Muhlenberg High School's auditorium, 400 Sharp Ave., Muhlenberg Township.
The oratorio depicts events in the life of the Prophet Elijah and tells a dramatic story of drought and floods brought on by a man who wants to show his nation that there is but one God and to destroy the worship of foreign gods. The piece overflows with images of fire, sacrifice, storm, water rushing, earthquake, whirlwinds and a miraculous ascent into heaven.
The title role is sung by soloist Mark Hightower and the choirs are under the direction of RCS Music Director Graham Bier.
Founded in 1875, the Reading Choral Society has a long and proud tradition of presenting vocal music, particularly symphonic choir masterworks, but also exploring and interpreting other genres. Under the energetic and nurturing leadership of Bier, the group's 12th music director, the organization seeks to continue to pursue its mission to perform, foster, and advance choral music with a balance between honoring our heritage and looking to the future.
The Reading Choral Society is comprised of semi-professional singers from all walks of life with no minimum or maximum age who present the highest caliber musical performances possible.
Tickets cost $15 in advance, $20 at the door and $10 for students.
Choral and instrumental music at Zoellner
Zoellner Arts Center at Lehigh University in Bethlehem will have two musical programs in Baker Hall this weekend.
Lehigh Choral Arts and orchestra will present "Choral Arts: A Sacred Garden" at 8 p.m. on Friday and Saturday.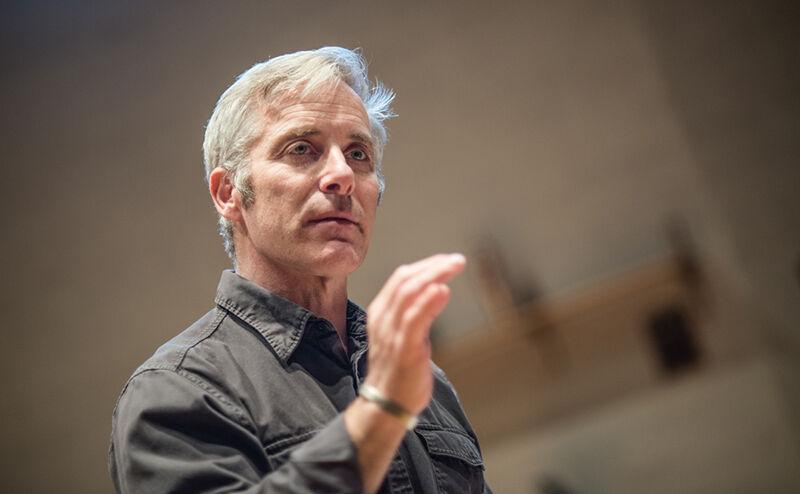 The program will feature Leonard Bernstein's chorus from "Candide," his "Chichester Psalms," Maurice Duruflés "Requiem," and the premiere of Steven Sametz's "Musicians' Prayer." Sametz and Sun Min Lee are directors.
Tickets cost $18.
The Lehigh University Wind Ensemble will perform "Classics for Winds" at 3 p.m. on Sunday.
The concert will feature "The Lord of the Rings Symphony" and other music for select woodwinds, brass and percussion.
Tickets cost $15.
For information, go to Zoellner's website, or call 610-758-2787, ext. 0.
History Talks with Bob Wood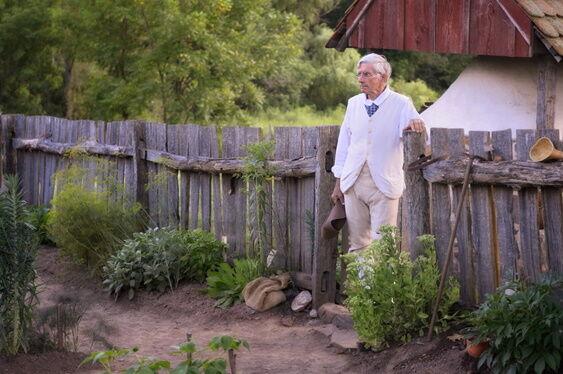 History Talks with Bob Wood will return with a presentation at 1 p.m. on Sundays in May at Studio B Art Gallery, 39A E Philadelphia Ave., Boyertown,
The program for this Sunday will be "Five Plate Stoves: Their Manufacture, Installation and Use in Germanic Pennsylvania." Except for the most humble dwelling, Germanic houses were universally furnished with these practical and efficient heaters.
Upcoming programs are:
"Making Charcoal Iron in the Schuylkill Watershed" — May 14. Abundant forest for charcoal and high-quality iron ore combined to keep molten iron flowing from early local furnaces.
"Log buildings in Germanic South Eastern Pennsylvania" — May 21. Logs were the primary building material in early rural Pennsylvania.
"Kitchen Gardens; Then and Now" — May 28. Immigrants brought European garden culture that went back in time and which they transplanted locally.
For other activities, classes, and events go to Studio B's website, or call 610-563-7879.
Related Posts